If you're here, it means that you are wondering how to start a company. Whether you're thinking of starting a small business from home or something bigger, this information can help. This guide will teach you how to start a business from home with little or no capital at all.
But first, congratulations on your decision. You have decided to take action on your goals and that's a great step forward.
Now, contrary to popular belief, starting a company doesn't require a massive investment, nor does it require investors. These things are only optional.
Sometimes, startups need a lot of capital to launch but you don't have to be a startup. A startup is a company that is seeking to solve a problem because there's no existing solution in the market. The first Aeromobile (flying car) company is an example of a startup. It provided a solution that did not exist at the time.
But you don't have to come up with a new business idea to be successful. Find out what people already need and offer a solution. That will increase the likelihood that your business succeeds.
Here are some examples of solutions that people need.
Landscaping
Bricklaying
Hairstyling
Accounting
Computer repair
Cell phone repair
Wedding planning
Welding
Painting
Car wash
Tutoring
Food delivery
And more
A startup company has to go out and find new customers for their product or service. With a startup business, it's a process of creation. The examples mentioned earlier are needs that we already know people want to be fulfilled.
For the rest of this guide, we'll refer to anything that you sell as a 'product'. This is because whether you offer services or items, they are your offerings.
1) It Starts with An Idea
It starts with an idea and a passion for doing. Your idea doesn't have to be new or extraordinary. But it has to fulfill a need and make some business sense (It has to generate revenue).
You have to decide what you want to do and consider these questions.
Why do you want to start a business?
What products will you offer?
Why will people want to buy your product?
Will your company help people?
For many of us, the answers to these questions will be obvious but some may need to think about them further.
Also, the last question is the most important one for your success – will your company help people? This is crucial. If your business helps people, then you can remain in business for a long time. But, if your business doesn't help people, then you're probably doomed to fail before you even start.
Once you have your idea and taken the time necessary to answer the questions mentioned earlier, move on to the next step.
Fun fact: About 70 percent of Canadians work for small businesses according to Gov.
2) Choose a Business Model
Different business models fit different companies. A business model is how a company creates, delivers, and captures value.
Types of Business Models
We'll discuss some common types of business models that you can use but don't limit yourself. You can create your own business model too.
Manufacturer
This business model involves manufacturing products and selling them to the public or a distributor.
As a manufacturer, you can sell your products directly to consumers or outsource sales to other companies. These companies are called distributors. PC motherboard manufacturers are good examples of this business model. They manufacture the product, sell it to companies, and allow those businesses to resell their products.
Distributor
The distributor purchases products directly from the manufacturer and resells them to the public. Many car dealerships are good examples of this business model.
Retailer
Retailers buy products from distributors and resell them to the public. Essentially, distributors buy from manufacturers and then sell to retailers, who now sell to everyone else.
A retailer may have a physical store or an online store.
Grocery stores are a great example of this business model.
Franchise
Any of the business models mentioned above can become a franchise. Manufacturers, distributors, or retailers can become franchisors (someone that lets others use their brand name and products).
Franchises require a buy-in fee to start. McDonald's is a good example of a franchise. A McDonald's franchise may require anywhere from 1 to 3 million with a minimum down payment of $500,000 or more.
Freemium
With this model, a company offers you something for free (e.g. a website) and charges extra for add-ons. The hope is that you will purchase a premium package after test-driving their product.
Network Marketing
This is also known as multi-level marketing. Network marketing is a business model where the company sells its products to consumers and encourages them to sell it too. Usually, the company uses complex level qualification systems and other software to track activities. This way, they can provide accurate residual income to qualified partners.
There are many more business models to consider such as the affiliate and subscription models. You can learn more about them here.
3) Decide on a Method of delivery
After picking your business model, you need to choose your method of delivery.
How will you deliver the product to your target audience?
Think about how a customer would find you and consider how you plan on delivering the product they buy. Then think about how you'll collect payment. For example, Amazon uses a website to take orders and collect payment. Then the company ships your product to you.
Here's another example. Hair salons collect payment and deliver products right from their physical stores. They don't need to ship items to customers. Many rely on passerby traffic and online discovery to attract new customers.
Ideally, your business should have both an online and physical location, though many companies use one. Let's take a look at each briefly.
Online
This method comes with the least overhead if any at all. Many online businesses need little or no capital to run. Just make sure you have a professional website, an online marketing plan, and a way to get paid.
Today you can build a professional website by yourself. For online marketing, you can use a pay per click (PPC) or search engine optimization (SEO) strategy. PPC is good if you have a large enough budget. The average cost per click for most industries is between $2 and $7.
SEO is organic-driven. That means you'll be leveraging naturally occurring website traffic from search engines. You can also combine both PPC and SEO, which is powerful.
For getting paid, any good payment processor such as Square, Stripe, and PayPal will do.
Other online business tips to consider include:
Traditional marketing methods such as flyers, newspapers, radio ads, etc. can be useful for marketing your website.
Use social media to complement or enhance your online presence. It's important to concentrate on one, two, or three social platforms rather than everything. Pick the best networks that will work well with your business and focus on them.
Storefront or Location
This usually comes with a lot of overhead. The expense of maintaining a storefront can drain business revenue. Especially, if the business lacks customers and competitive advantage.
If your cost of goods sold is really low and margins are high, then having a storefront works well. For example, most coffee shops spend less than 0.50 cents per product. This leaves a lot of room for profit.
Analyze your business carefully and decide the best way forward. If you want a physical storefront, we'd recommend maintaining an online presence with a live website too. Add your website to business directories that relate to your niche. This can help consumers find your company online.
In the digital age (or the information age), your business needs a presence online, period.
Fun fact: 49 percent of people use Google to discover products or services.
Use the 4Ps of marketing to better understand how to market and deliver your products.
4) Identify Your Target Audience
This step is important for any business. By now, you may know that knowing your target audience is essential. But you need to go further by narrowing the target audience down. You don't want to generalize but get as specific as possible.
To start, try asking yourself the following questions and any others you can come up with.
Where does my customer hang out?
How much does my customer make annually?
What are my customer's potential hubbies?
How can I get in front of my customer?
What is my customer looking for in a business like mine?
What is the average age range of my customer?
Questions like these can get you on the right track to defining your customer. You can create fictional representations of your target customers to help the process. They are called Buyer Personas.
Once you identify your target audience, group them by age and gender if applicable. In business, it's unrealistic to target everybody and you can't make everyone happy.
5) Choose a Business Medium
There are four types of business mediums or structures in Canada. These mediums are the sole proprietorship, partnership, corporation, and co-operatives. You normally don't have to register your business if working as self-employed. This is treated as a sole proprietorship.
But to limit your liability, you should consider registering your business under a legal entity. This will separate your business assets from your personal assets. A business entity can also allow you to take advantage of other applicable tax deductions.
You can learn more about business mediums here, including the advantages and disadvantages of each. We'd also recommend spending an hour with an accountant or other qualified person to discuss your best options.
6) Do You Need a Business Plan?
Yes, you need a business plan but not the traditional business plan that you're probably thinking of.
You don't need thirty or fifty pages of content. Your business plan could fit on one or two pages. Robert Kiyosaki, (a businessman and author), created his cashflow board game on a one-page business plan. According to Robert, his business plan wasn't even typed up.
Your business plan just has to make sense. It will act as a roadmap for you to follow. Refer to it during every process to make sure you're on track and tweak the business plan when necessary.
If you plan on pitching your ideas to investors, you can use a presentation format like PowerPoint or Keynote. But we assume you're reading this because you want to learn how to start a company. So it's unlikely that you'll need investors yet. Plus you can start most home businesses for less than $1500.
7) Launch
Just launch. Don't waste time and launch as fast as you can.
If you move fast, you'll avoid the enemy of all progress, procrastination. Once you have a business plan, move quickly, and launch as fast as possible. Some business owners launched without a business plan on paper but had it all figured out in their minds. If that's you, no problem, but launch fast.
Here's an example. Let's assume that you want to start a company that sells used cars. A good way to launch fast is to build a website and list your cars on the site.
You may also want to list your used cars in local newspapers and online classifieds (e.g. Kijiji). But the local online listings and a professional website are all you need to launch. After launch, you can iron out the kinks.
The example is meant to show you how easy it can be to launch your own business.
Conclusion
Be ready for the best ride of your life. By deciding to learn how to start a company, you're entering a business school. You are creating the circumstances that'll help you learn about business through experience.
Follow your dreams and remember that even if you fail on the first try, you're only failing your way to success. You'll become smarter every time that you try something else. But don't aim to fail, the goal is to win.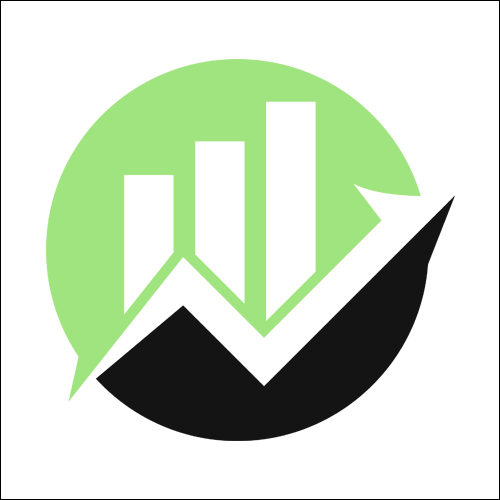 We empower people to succeed through information and essential services. Do you need help with something? Contact Us.