Get More Visitors
Increase qualified traffic to your business through tailored and affordable SEO services.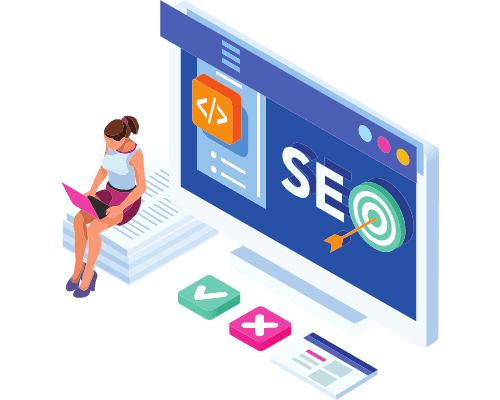 Professional SEO services focused on longevity
We approach every website differently, basing our decisions on data and business objectives. Once your target audience and goals are clearly defined, we develop an SEO plan focused on long-term success.
An increase in search engine traffic can:
Increase customer growth
Improve brand recognition and credibility
Reduce marketing costs
"Drastically increased our Google rankings for 30 plus keywords over a space of 6 months we saw a dramatic increase in traffic."

– Mitchie Mutyambizi, Director of Client Services at 404 Movers
We do what is best for your situation
We don't use a one-size-fits-all approach to SEO services. Every project requires a different action plan, and the process is ongoing. The market, the competitive landscape, and search engines are constantly evolving – so should you.
Grow your website traffic, leads, and customers
Expect the following when you choose us.
Website checkup
We'll analyze and fix every website optimization problem. Various factors can affect your site's overall performance on search results.
Competition analysis
We'll run a SWOT (strengths, weaknesses, opportunities, and threats) analysis to understand the current competition and identify SEO opportunities.
Page-by-page optimization
We'll maximize the ranking power of each web page, so you can convert more visitors into paying customers.
Link building
We'll devise a link building strategy that is in harmony with your products and objectives.
Monthly reporting
Know how we're doing with a monthly report that shows the progress attained from SEO service – see keyword gains, rank increases, traffic, etc.
Content marketing
We'll produce and optimize content that will bring more traffic to your website, such as eBooks, press releases, blog posts, infographics, etc.