Discover how to start a blog for free and become a blogger.
If you look up how to set up a blog online, you'll find tons of information. The sheer number of choices can be overwhelming and make starting a blog seem intimidating.
But the process doesn't have to be daunting. You don't have to know everything immediately to succeed.
Most people who start a blog don't know where to begin or what to do. They don't know what a domain name, web hosting, content management systems (CMS), or even writing content entails.
Yet, they end up doing well for themselves. So know that it's much easier than you think.
A blog is an informational website that's regularly maintained. And many people have built profitable businesses, elevated their careers, improved their writing skills, and more by starting a blog.
People read blogs because they are a great source of easily digestible information. Some blogs focus on entertainment, while others help people learn new things, like the one you're currently reading.
The conversational tone and how often new content gets published separate blogs from traditional websites.
This article will teach you how to start a blog for free and provide invaluable tips to help you achieve your goals.
How To Start a Blog for Free In 5 Simple Steps
First, here's a quick TLDR (too long; didn't read) on the free blogging platforms covered here.
WordPress – it's currently the #1 platform for bloggers and offers the most flexibility. As such, this will be the best option for most people.
Blogger – owned by Google and a decent option, but it has usage limitations.
Tumblr – operates and functions like a social media platform.
Each has advantages and disadvantages (they will be covered more extensively shortly).
1. Give Your Blog A Purpose
Deciding what your blog is about should be the first thing you do before starting a blog. This is not about choosing specific topics but rather deciding on the overall purpose.
Why should people care about your blog?
Writing a content mission statement is the best way to give your blog a purpose. Your content mission statement is your 'why' for creating content and should inspire you.
It's like a compass that steers you in the right direction when choosing topics for your blog.
For example, a content mission statement might be "to help people save time and live better lives."
2. Choose a Blog Platform
The next step is to pick a home for your blog. Here are the three free options shared earlier in a TLDR.
WordPress is the world's most renowned and reliable blogging platform. According to W3Tech, it powers over 63% of the World Wide Web.
Part of what makes WordPress great is that it's open-source. That means the technology is freely available to everyone, allowing for collaboration from multiple contributors.
This makes it easy to find helpful resources whenever need
ed and is why WordPress has a very active support community. You can find answers quickly to any issues that arise.
Plugins are also available to expand your site's features quickly.
Plugins are software or applications that can enhance the functionality of your blog. Almost anything you want to accomplish on your website has a dedicated plugin for WordPress.
Further, WordPress lets you easily install and switch between different themes. That's useful when you've created tons of content and want to change the website design.
Advantages:
WordPress's user-friendly interface makes it easy for beginners to create and manage their blogs.
There are 1000s of free and paid themes and plugins available for WordPress. These allow you to customize your blog according to your needs.
WordPress is designed with search engine optimization (SEO) in mind, which can help your blog rank higher on search engine results pages (SERPs).
It has a large community of users who contribute to the platform by creating new themes, plugins, and other resources.
Most WordPress themes are mobile responsive, which means they adapt to different screen sizes and devices.
WordPress supports many multimedia formats, including photos, videos, GIFs, and audio files.
Disadvantages:
Although WordPress is generally easy to use, there's still a learning curve involved in getting started with the platform.
Also worth noting is that there are two ways to use WordPress. The first is through a hosting provider. The second is best suited for tech-savvy folks, which is to download and install it manually on a server.
If you prefer to download and install it manually, you can do so here and make sure you read the documentation. But if you choose to go through a hosting provider, you can get WordPress from any of the following hosting providers.
WordPress.com (Free) – Creating a free website or blog is easy with WordPress.com. Its hosting platform is not only powerful but also grows along with you. And they provide expert support to help you make the most of your website.
Bluehost – You can turn your passion into a reality with Bluehost's managed hosting platform. Each package comes with a free domain name, free SSL, and 24/7 support to ensure you have everything you need.
Tech Help Canada – With our WordPress Hosting, you can get started with just a few clicks. We provide automatic setup, backups, and software updates, including access to 24/7 award-winning support to assist you every step of the way.
Another free platform that you can use to create your blog is Tumblr, a popular microblogging platform.
Tumblr functions like a social media network that lets you post content. For example, you can earn followers for your blog and follow others. Similarly, the platform includes a privacy feature where you can mark your blog posts as private.
Advantages:
Tumblr has a simple and intuitive interface that makes creating and managing content easy.
Tumblr is designed to be social.
Many free and paid themes are available, allowing you to customize the look of your blog.
It's mobile-friendly, so your blog will look great on smartphones and tablets.
Disadvantages:
While many themes are available for Tumblr, you have limited control over the design of your blog compared to platforms like WordPress.
It has limited functionality regarding features like eCommerce or advanced analytics.
Because Tumblr is known as a platform for casual blogging and fandom communities, it may be the least good choice if you're trying to establish a more professional online presence.
While you can optimize individual posts for search engines on Tumblr, the platform doesn't offer many SEO features.
Tumblr is owned by Yahoo (which was acquired by Verizon in 2017). As such, there may be concerns about ownership or privacy related to your blog content.
Blogger is a dedicated blog-publishing service offered by Google that lets you create multi-user blogs.
When using Blogger, you host your blog on a subdomain through Blogspot, such as yourname.blogspot.com.
The free features are comparable to others, but there are limits to the number of blogs you can create. Free account holders can create up to 100 blogs.
Advantages:
Blogger is user-friendly and easy to use. Even if you're not tech-savvy, you can easily create a blog on this platform.
It offers many customizable templates that you can use to design your blog. You can choose from various layouts, colors, fonts, and more.
Since Google owns Blogger, it integrates seamlessly with other Google services like Google Analytics, AdSense, and more.
All templates on Blogger are mobile-friendly.
Disadvantages:
While many customizable templates are available on Blogger, there are still some limitations when it comes to customization compared to other platforms like WordPress.
It offers fewer features than other platforms.
Support is limited if you run into any issues with your blog.
3. Get a Subdomain or Domain Name
A domain name is your blog's web address, such as blogname.wordpress.com (subdomain) or yourname.com (domain).
Blogging platforms like WordPress and Blogger offer subdomain names for free. But while you can settle for a subdomain, the smart move for serious bloggers is to get a domain name.
If you're using WordPress for your blog, you can grab one directly from there. Otherwise, you can typically buy one from a domain name registrar.
Additionally, a domain name is central to establishing an online brand. It will be vital to your branding efforts, so choose well. A memorable one will help attract potential readers and ensure people remember your blog.
So take time to produce creative ideas or use tools like Wordoid for inspiration.
Here are some additional tips for selecting your blog's domain name.
Do your research: Before choosing a domain name, see what's available and consider the potential for competition.
Choose a domain that's easy to spell: A long, complex name can be challenging to remember and confusing for visitors.
Aim for short and memorable: Shorter domains are easier to remember and often have better search engine visibility.
Consider keywords: If relevant, include keywords related to your blog in the domain to help search engine visibility.
Use an appropriate top-level domain (TLD): Select a TLD extension that best suits your purpose. For example, ".org" for non-profits, ".edu" for educational institutions, etc.
Try different extensions: Consider other extensions like ".blog" or ".co." These may fit your brand more than the traditional ".com."
Use hyphens carefully: Hyphens can cause typos. But they can also make domain names easier to read for longer terms. Also, search engines may perceive hyphenated domain names as spam.
Use real words: These are often easier to remember and type out than those composed of letters or numbers.
Double-check spelling: Typos are embarrassing to the brand and confusing for visitors. So double-check all spelling before registering the domain.
Stay away from trademarks: Avoid using trademarked terms in your domain name to prevent legal issues.
Check social media availability: Make sure any associated username you plan to use is also available on social media platforms.
Protect your brand: Consider registering multiple variations of common misspellings in case someone mistypes the domain name accidentally.
4. Select a Great Blog Design
Your blog design (also referred to as the theme) needs to be aesthetically pleasing, user-friendly, and match the attitude or personality of the target audience.
All the free blogging platforms shared earlier come with several pre-set themes. However, WordPress has the most comprehensive selection.
Here are some tips for selecting a blog theme.
Try different themes: Compare the features offered by potential themes before deciding. Wait to start publishing content until you've chosen a theme.
Check reviews: Sometimes, you can find user reviews for a specific theme online. This can provide insight into how well a theme works in practice.
Consider your content: Choose a theme with design elements that make sense for the content you plan to create.
Check mobile friendliness: Select a theme optimized for mobile devices, as over 60% of all website traffic now comes from phones and tablets.
Look for customization options: Make sure you have enough flexibility to customize colors, fonts, text sizes, etc.
Think about page speed: Faster loading themes improve user experience and help search engine rankings. So pick a theme designed with performance in mind.
Test the live demos: Many developers offer live demos of their themes. Browse the demo to understand better how the layout works.
5. Promote Your Blog
A common mistake new bloggers make is not promoting their blogs. So once you start blogging, promote your blog content.
Here are some tips for promoting your blog.
Share your blog post on social media: Places like Pinterest, Twitter, Instagram, and Facebook can help you reach readers.
Create a blog newsletter: This is a great way to win subscribers, build trust, and get people talking about your blog.
Use blogging forums: Examples include Small Business Forum, BlogEngage, ProBlogger Forum, Digital Point Forum, Warrior Forum, Quora Questions & Answers, and Reddit Subreddits. You'll need to be a participating member to eventually share links on some of these sites.
Submit your blog to online directories: Some examples include Alltop and Blogarama.
Participate in relevant communities: For example, Facebook and LinkedIn groups.
Write guest articles for other bloggers: This is an excellent way to reach the right audience quickly while building relationships with others.
Reach out to influencers in the industry: Find mutually beneficial endeavors or collaborate with influencers.
Add "share" buttons on posts, allowing readers to share content easily.
Translate your articles into different languages: That can help you attract readers from other countries.
Start a podcast: A podcast is an episodic series of audio content and a great way to reach audiences and engage with them more personally. You can drive some of that audience to your blog content.
Take part in local events or workshops related to the niche: You may find opportunities to pitch your blog as you participate in these events.
Build links to your blog: Link building is an SEO tactic that involves creating links on other sites that point to yours. Backlinks are vital because they signal to search engines that a website is authoritative and relevant, resulting in higher rankings.
Increase online visibility by submitting press releases: Few bloggers do this, but you can boost your blog by publishing a press release on launch day. You may also publish additional ones in the future. But make sure it's news, such as reaching a remarkable milestone or launching an online tool for your audience.
Start a YouTube channel: Combining your blog with a YouTube channel can draw more readers. A great way to do it is to base the videos on your blog posts. That way, you can easily recommend your articles to the YouTube audience.
Create an eBook: The idea here is to provide value and then pitch your blog to eBook readers in a natural way.
Interview prominent experts in the field: Well-known experts can bring in more readers. For example, the people who follow the expert you interview will likely come across your blog post since they regularly consume content about (and from) the person. So you'll be tapping into their audience.
Two Important Tools or Plugins for Growing Your Website Traffic
You will need a way to track visitors and simplify the search engine optimization process once your blog is up. And thanks to plugins, you can do those things easily.
In particular, there are two plugins you should install and activate on your website. These are the Yoast SEO plugin and Google Analytics.
Yoast SEO Plugin
Note that Blogger and Tumblr do not support plugins, so this section only applies to WordPress.
Yoast is one of the top SEO plugins that will help you optimize your website content for better visibility on search engines. It has a real-time content analysis tool that provides feedback on keyword density, readability, and metadata.
Once installed on your WordPress site, you should see something like the following below the blog post editor.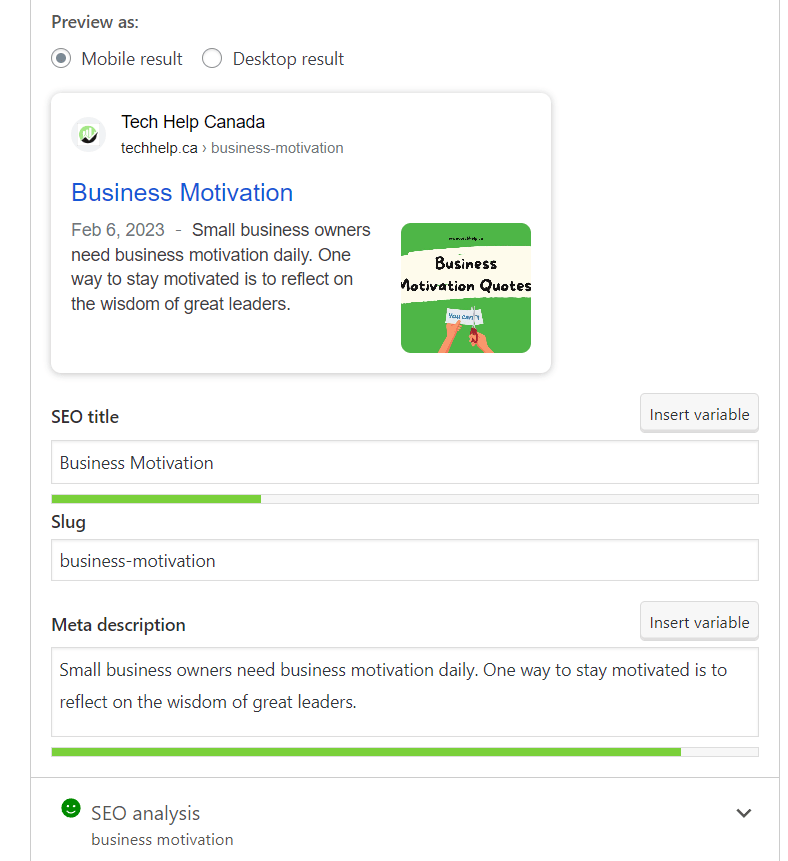 Pay attention to the Analysis Results to optimize your content for search.
The plugin also generates XML sitemaps, sets canonical URLs, offers social media integration, and provides advanced analytics to improve search engine rankings.
Google Analytics (GA)
Google Analytics is a free service that helps bloggers or website owners track and analyze their traffic.
It provides insights into visitor demographics, behavior, and acquisition. You can then use that information to improve user experience, content optimization, and conversions.
Additionally, you can do things like goal setting and marketing campaign tracking. Custom reports and dashboard features allow you to analyze data more effectively.
There are two ways to install GA. You can do it manually and by using a plugin (for WordPress sites).
For the latter, consider the GA Google Analytics plugin. As for the former, here are the general steps.
Sign up for a free Google Analytics account by visiting analytics.google.com. Once created, you'll get a prompt to set up analytics for your website (or new property).
Add the tracking code you received after setting up your website. The code will allow Google Analytics to track visitor data and report it. Install it on every page you want to track. Note: Google will provide simple instructions, so don't worry about all the details right now.
Verify your installation. You can do that by opening a page on your site – after adding the tracking code. Then go into the "Real-Time" section of Google Analytics and check if it's showing any active users on your site. This is important to ensure the code is working correctly.
Worth noting is that you should keep the plugin number for your blog to a minimum. Having too many can significantly decrease your website's loading speed. Instead, only install the essential ones for the best results.
What Makes Blog Content Compelling?
Now that you know how to start a blog for free, it's time to dive into high-quality content creation. After all, the content you publish on your blog greatly determines your outcomes.
Compelling blog content has some of the following characteristics.
Captures the reader's attention
Provides value to the reader
Leaves a lasting impression on the reader
Has a clear purpose (educate, entertain, persuade, etc.)
Has a conversational and engaging tone
Uses storytelling and relatable examples
Well-researched and informative
Easy to read and understand
Offers unique insights or solutions
Includes visual aids like images or infographics
Incorporate some of these elements into your blog content to stand out.
14 Blogging Tips to Improve Your Writing
Here are some tips for writing better and creating meaningful content.
1. Pick A Good Niche
While having a niche is not required for successful blogging, it can be helpful.
A niche is a specialized focus area or interest within the larger market or industry. You can think of your blog's niche as its specific topic or subject matter. And the more saturated the industry, the more critical it is to niche down.
For example, instead of writing about "food," a blogger may focus on "vegan desserts" as their niche. By narrowing your focus, you can attract a more targeted audience and easily establish yourself as an expert.
In addition, consider what excites you when choosing a niche. Writing about what you love can help you stay motivated and engaged with your content.
Try bringing something new and fresh to the table to help you stand out amongst other bloggers.
2. Define the Reader
After identifying your niche, it's essential to understand the target audience.
For instance, if your blog is about SEO, your readers would likely be businesspeople and other SEOs. Similarly, if you're writing about parenting, your target audience will be parents.
Tailor your writing style and content to appeal to the people most likely to read and benefit from your blog. Doing so helps maximize engagement and establish a loyal following of readers with similar interests and values.
3. It's All About the Value
For a blog to be successful, it must provide value to its readers by helping them solve problems. That's how you build a loyal following over time.
It's the only way to earn someone's long-term commitment and engagement. So as you write each blog post, ask yourself whether it offers something of substance to your target audience.
Consistently delivering valuable content will help you establish yourself as a trusted source of information and insights. That will keep readers coming back.
4. Be Original
This is easier than you think.
There are countless blogs out there covering the same topics you're interested in – however, what will set your blog apart is You. More specifically, your individuality, unique perspective, creativity, and the overall value you bring to readers will set your blog apart.
So infuse every writing with your voice and experiences. Offer a fresh take on familiar subjects and give readers something they can't find anywhere else.
Also, never be discouraged by the competition. Instead, embrace competitors as an opportunity to showcase what makes you and your blog special.
5. Choose Interesting Topics
Choose topics that people will likely share with others. Consider the following tips for picking good topics.
Consider who you're writing for, what resonates with them, or what they're interested in solving. Then create content accordingly.
Keep up with the latest trends and news in your industry or niche. Then, use that information to inspire your content.
Look for angles other writers have yet to cover extensively or approach a familiar topic from a fresh perspective.
Conduct keyword research to see what people are searching for related to your topic, and incorporate those terms into your content.
Draw from personal experience. Stories or insights from your own life can be a great source. This can also make the blog post more relatable and engaging.
Look beyond other blogs for inspiration. Consider books, TV shows, movies, or even conversations with friends as potential sources of content ideas.
6. It's ok to Be Yourself
Feel free to share your story. It's one of the things that make bloggers interesting.
While your niche will ultimately determine what's appropriate to share, practically anyone has a distinct story worth telling. But keep the narrative more interesting than boring.
7. Be Honest
Honesty is vital in blogging as it establishes trust and credibility with the audience.
When you are honest, your readers will feel more connected to you. They can relate to your experiences more and trust your opinions and recommendations.
Without honesty, readers may lose interest in a blog or even question the blogger's integrity. So be honest even when you feel it's a conflict of interest.
For example, recommending a product that you have used before is honest. But, on the other hand, suggesting one you have never used before, yet claiming it's great, is dishonest.
Being truthful will help you maintain a loyal following and establish yourself as a trustworthy source of information.
8. Don't Rush Your Content
One of the things people complain about after they learn how to start a blog is the time it takes to create content. So they panic, and some rush to put out as much content as possible.
However, you shouldn't worry about the time. Instead, concern yourself with writing high-quality content after setting up your blog. Doing so will ensure your blog grows with great content.
If you put out rushed content, you'll have to go back at some point to fix them, which takes more of your time.
9. Watch Out for Procrastination
it's easy to fall into the procrastination trap.
Whenever you don't feel like writing, think about things this way: you will be one day older tomorrow whether you complete or don't complete that blog post. So get it done.
Here are some additional tips for avoiding procrastination.
Block out specific times each week for writing.
Plan out your blog posts in advance, so you always know what you'll be working on next (editorial calendar).
Divide larger writing projects into smaller, more manageable tasks.
Create an outline or rough draft before diving into the actual blog post writing. This can help you organize thoughts and get started more quickly.
Turn off notifications, close unnecessary tabs, and create a quiet workspace to minimize distractions.
Consider using productivity tools (e.g., StayFocused Chrome extension) that limit distracting websites during writing sessions.
Write first, edit later. Don't worry about perfection during the initial writing phase. Instead, focus on getting your ideas on paper.
Hold yourself accountable. Consider sharing your blogging goals with someone else to help you stay motivated.
Share your work with trusted peers or mentors for feedback and encouragement.
Recognize when you've accomplished something significant or made progress toward a goal. This can help motivate you to keep going.
10. Have a Vision
You don't need prior design or writing experience when starting a blog because most people can learn those things. However, what you do need is vision.
So know what you want or have a clear vision for your blog. Then devote yourself to bringing that vision to life through hard work and determination.
Your vision is the foundation; with it, creating something wonderful will be easier.
11. Your Voice Will Come Over Time
Remember that learning how to start a blog for free and writing content will make you a great writer after a while.
As writers hone their craft, they often discover their own unique voice that adds a natural flow and appeal – something that resonates with readers.
Their voice brings their writing to life, imbuing it with authenticity and urgency that captivates audiences.
Here are some tips for developing your voice.
Write honestly and authentically in a way that feels natural to you.
Feel free to inject some personality into your writing. It's part of what will set you apart from other bloggers.
Experiment with different styles and tones until you find the most comfortable and effective one.
Pay attention to feedback from your readers. What do they respond positively to the most? What do they dislike most? Use this information to refine your voice over time.
Read other people's work often. Take notes of the styles and voices you admire.
Practice, practice, practice! The more you write, the more confident and comfortable you'll become with your voice.
12. Use 'You' More, But Use 'We' or 'Our' When Appropriate
Using "you" in blog posts can make your content more personal and engaging for the reader. It helps create a connection, making the reader feel like you're addressing them directly.
This approach helps keep the reader interested and invested in the content.
However, use "we" or "our" when it calls for it or if discussing behaviors. The first-person narrative is less accusatory.
13. Don't Ignore Negative Criticism, But Ignore Stupidity
You shouldn't ignore negative criticism altogether.
When receiving criticism, it's essential to separate constructive negative feedback from negativity meant to cause harm.
Negative criticism can provide valuable insights into areas where you may need to improve, which is good.
In contrast, stupidity or insulting or disrespectful comments do not offer any real value or insight. On the contrary, they can be detrimental if taken too seriously.
In short, filter out unhelpful comments so you can focus on what will help you grow your blog.
14. Research Every Topic Well
Research is an essential component of successful blogging.
Thoroughly researching a topic allows you to provide accurate information and insights valuable to your readers. It also helps establish credibility and authority in your niche.
Research provides a deeper understanding of the subject matter and helps you identify key points that resonate with your audience.
Readers trust bloggers who provide accurate information; if they find errors or inaccuracies in your content, it could hurt your reputation.
In short, you create more informative, engaging, and relevant content through research.
9 Reasons to Start a Blog
If you're still thinking about it, here are some solid reasons to start a blog.
1. You'll Improve Your Writing Skills
Writing is about communication. It involves capturing your thoughts and persuading others to understand the views or information you share. And like any other form of communication, writing gets better with practice.
Therefore, blogging can help you improve your writing skills – without even realizing it.
Plus, becoming a better writer has significant advantages that extend beyond blogging. Improved writing skills will help you articulate your thoughts more effectively and connect with people deeply.
Blogging offers an opportunity to enhance communication skills across all aspects of life.
2. You'll Think Better
The act of blogging (or recording thoughts) encourages introspection and deeper reflection. It prompts you to think about matters critically. It's a way to explore your thoughts and experiences more deeply.
And as a result of doing those things, you'll become a better thinker.
Unfortunately, many people are deterred from blogging because they feel there's nothing to share.
But that line of thinking is flawed. Everyone has something to share. Plus, you can always research topics of interest for content ideas.
Embrace the process of discovery and trust that your voice deserves an audience.
3. You'll Focus More on Meaningful Things
Filtering things out is necessary when blogging. That's because capturing every thought or event is impossible, so bloggers must choose what to cover.
It's an ongoing exercise of selecting the most significant events and important thoughts to articulate.
This curation process can help you cultivate an eye (and mind) for meaningful things in your everyday life. It encourages you to reflect on what truly matters.
Ultimately, blogging offers a unique opportunity to develop your ability to recognize meaningful things in your own life and the world around you.
4. You'll Gain Healthier Life Habits
Blogging demands time, devotion, commitment, and discipline. And these positive qualities can enrich practically anyone's life.
That's why writing can inspire people to adopt new habits, such as waking up early, exercising regularly, etc.
By committing to a regular writing practice and dedicating yourself to self-reflection and growth – you may find new opportunities for personal development and positive change.
5. You'll Make New Friends
It's incredible how quickly you can connect with people online. These connections can lead to genuine relationships built on mutual support and a desire to help one another grow.
A world of like-minded individuals is ready to welcome you with open arms. All that's missing is your voice. So jump in and start making connections.
6. You'll Make Some Money
Blogging is a fulfilling hobby that doesn't necessarily need to generate income to be enjoyable. And pursuing money through blogging can sometimes detract from your original joy and passion for writing.
However, there's no denying that it's a pretty nice feeling when your blog starts to pay off – whether it's $10 or $50,000 a year. Knowing that blogging is not only bringing you personal fulfillment but also some financial reward is incredibly satisfying.
Ultimately, the decision of whether to monetize your blog is a personal one. There's no right or wrong answer.
Some people keep their blogs purely as a creative outlet, while others see them as an opportunity to turn passions into careers. Whatever path you choose, remember that the most important thing is staying true to yourself and finding joy in your actions.
7. You'll Inspire Others
Blogging can transform not only your life but also that of your readers. By sharing your thoughts, experiences, and perspectives through writing, you're engaging in a selfless act of service that is accessible to anyone with an Internet connection.
Essentially, you're giving back meaningfully when you invest time and energy into crafting and offering a blog post for free to the world. Your words may inspire others, provide them with new insights or perspectives, or bring a smile to their face.
Knowing that something you've written has positively impacted someone else's life can be a gratifying experience.
8. Starting a Blog is Free
You can get started with no financial investment today or ever. The top platform for blogging is WordPress, and it's free. This is what we use for our blog, BTW.
And if you want to take your blog to the next level by grabbing a domain name, it's still affordable. Domain names cost $10 to $30 annually on average. With that small investment, you'll have even more control over your blog's branding.
9. You'll Build Confidence
Blogging can be a transformative experience that helps you discover newfound confidence in yourself and your unique perspectives.
As you begin to write and share your thoughts with the world, you'll start to see the value of your voice. Blogging helps you understand that your experiences, insights, and perspectives are meaningful and worth sharing.
Why You May Not Want to Start a Blog
Now that you know how to start a blog for free and why you should do it, this article will only be complete with sharing why you may not want to do it.
Here are three reasons you may want to skip blogging.
1. You're Doing It for The Money
You can make an excellent income blogging, but it's essential to recognize that starting a blog with the sole intention of making money is not a sustainable or realistic approach.
If you want to replace your full-time income through blogging, adjust expectations and consider other ways to monetize your passions. For example, a blog can improve how employers view you as a candidate. Similarly, your blog can help you build a writing career.
Also, the most successful bloggers and creatives didn't start with the goal of making money – they pursued their passions for the love of it.
You should focus on creating content that brings you joy and fulfillment first and foremost.
2. You're Doing It to Get Famous
While you can have the goal, it's essential to keep in mind that achieving instant Internet fame is not a realistic expectation.
While some sites may experience rapid growth and success, this is often due to hard work (and luck). Your primary focus should be to share great messages and connect with readers through writing.
Approach blogging with passion and purpose rather than gaining popularity or followers.
Of course, it's ok to dream big and set ambitious goals for your blog, but it's essential to remember that success takes time, effort, and dedication.
3. You Think You'll Get Tons of Traffic Right Away
Don't be discouraged if you don't see immediate results. You likely won't get thousands of readers immediately, and that's alright. Just remain consistent.
In other words, rather than focusing solely on increasing traffic, prioritize creating meaningful content that helps solve problems for the target audience. Writing from a place of genuine interest and excitement will show in your content and attract an engaged audience over time.
FAQ About Blogging
How Do I Choose a Topic for My Blog?
Thinking about what you're passionate about and know a lot about is a good place to start. You can also conduct keyword research to find topics. But make sure each topic is relevant to your target audience.
What Platform Should I Use to Host My Blog?
There are plenty of hosting platforms out there. The most popular free blog platforms are WordPress (preferred by many bloggers), Tumblr, and Blogger – all covered in this article. Consider pricing, ease of use, design options, and features when choosing a blogging platform.
How Often Should I Post?
This depends on how much time you have available to dedicate to writing. Aim for a consistent schedule (e.g., once or twice a week) if you want your readers to remain engaged. You don't want to bombard people with too many posts or leave them waiting too long between updates. Instead, find a balance that works best for your blog.
Do I Need a Professional Design For My Blog?
Yes. Having a professional design is always beneficial. It'll make your blog look more polished and attractive to potential readers. The good news is you can get one for free if you're on a tight budget. There are plenty of free professional templates available that you can use, especially with
WordPress
.
Should I Monetize My Blog?
Monetizing your blog can bring in money for your hard work, but doing some research first is essential. Consider the type of content you're producing and whether or not monetization would help the audience. For example, adding ads may detract from the user experience.
What Are Some Challenges I Might Face When Starting a Blog?
One common challenge is staying consistent with content creation because blogging takes a lot of time and dedication. So ensure you're ready to commit before starting a blog.
How Do I Make Sure My Blog Is Visible to Search Engines?
You can share your blog on social media and other sites to speed up indexation. If using WordPress, install the Yoast SEO plugin to ensure meta titles, meta descriptions, and body content are always optimized. The plugin will also generate a sitemap automatically so search engines can easily find and crawl web pages. Also, internal linking between blog posts will help with discovery and allow search engines to associate topics.
How Do I Increase Interaction on My Blog?
Start by responding to comments or questions left by readers as quickly as possible. Also, use visuals like images and videos to make posts more interesting. You can even run surveys or polls to gauge reader opinion and promote discussion. Think of other things like the aforementioned that you can do. Don't limit yourself to what's shared here.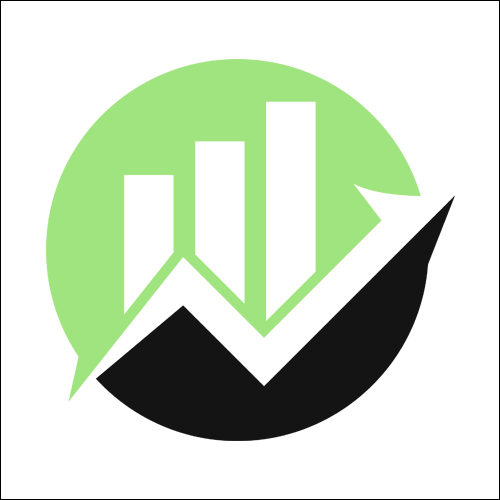 We empower people to succeed through information and essential services. Do you need help with something? Contact Us.