The Google Chrome browser is a double-edged sword, offering unparalleled browsing capabilities while notorious for its resource-hogging tendencies. Fortunately, introducing the Memory Saver feature enables Chrome to maintain optimal performance even with multiple open tabs.
Chrome's Memory Saver Functionality
Memory Saver is a simple yet effective tool that alters how Google Chrome manages background tabs. It lets you disable inactive tabs, conserving valuable system resources and preventing the browser from slowing down.
While this may prevent regular updates on some websites, it ultimately ensures a faster and more efficient browsing experience.
It is particularly advantageous for users with multiple tabs open simultaneously. It significantly enhances overall system performance by mitigating the impact of numerous open tabs on your device's RAM (random access memory).
Activating Memory Saver in Google Chrome:
Use the following steps to enable the feature in the Chrome browser.
Open Google Chrome. Then click the three-dot menu icon next to your profile photo.
Select 'Settings' from the drop-down menu.
Navigate to the 'Performance' section and toggle the switch next to 'Memory Saver.' Or search for it using the 'Search settings' at the top.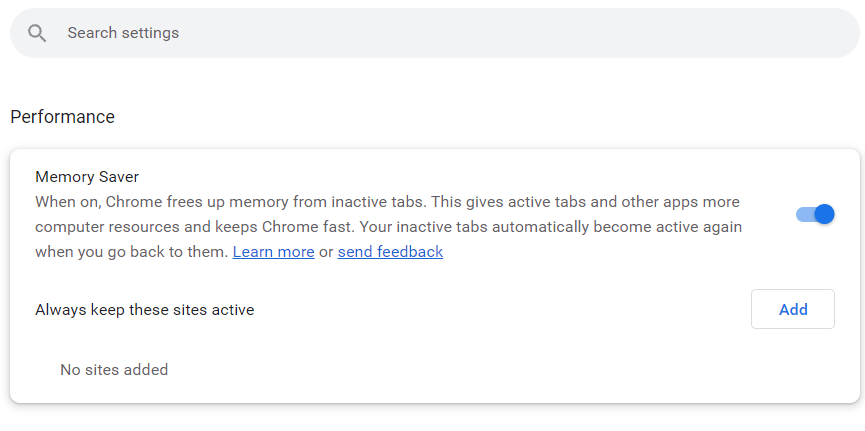 You may not observe any immediate change. But you'll notice a substantial improvement in performance as you continue browsing with multiple tabs open.
Noteworthy Features
Memory Saver does not affect media playback in background tabs, allowing you to enjoy uninterrupted music, podcasts, or videos. However, it will disable non-essential sites, displaying an indicator to signify their inactivity and the estimated memory saved.
Additionally, you can create an allowlist of sites that you want to remain active even with it enabled. To do this, click 'Add' next to 'Always keep these sites active' and input the desired URLs.
It's A Great Feature
While Memory Saver may not be a game-changer for everyone, users who frequently juggle multiple tabs will undoubtedly appreciate its performance-enhancing capabilities. Of course, if you find it doesn't suit your needs, you can permanently disable the feature. However, it could be the perfect solution to streamline your browsing experience – if you often struggle with a cluttered tab bar and sluggish browser performance.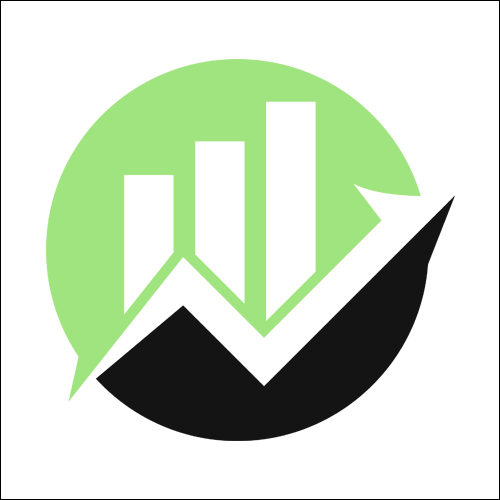 We empower people to succeed through information and essential services. Do you need help with something? Contact Us.