Staying informed and continuously learning is vital in business. Reading is one of the most effective ways for business owners, executives, and other professionals to stay ahead of the curve and sharpen their skills. That's why we curated a list of the best business books. These books cover various aspects of business, from management and leadership to marketing and sales. They offer insights, practical advice, and valuable lessons to help you become a better businessperson.
Many of the books here are also available in audio, so they are more accessible. For example, you can also listen to them during commutes or while doing other low-mental demand tasks.
Best Business Books to Read On Management and Leadership
This collection of books will empower you to become an effective and inspiring leader. Delve into these transformative reads and elevate your management and leadership skills.
Quick disclosure: Some links on this page are affiliate links. We may earn revenue at no additional cost to you if you purchase using the links. We greatly appreciate your support.
The 7 Habits of Highly Effective People by Stephen R. Covey
This classic self-improvement book outlines seven personal and professional success principles, such as being proactive, setting priorities, and synergizing. Covey's approach to achieving goals is timeless and applicable to all aspects of life, including business leadership. As you read, you'll discover how these habits can transform your mindset, help you navigate challenges, and empower you to lead others more effectively.
Good to Great by Jim Collins
In this groundbreaking book, Collins identifies the key factors that separate good companies from great ones, focusing on qualities like disciplined people, thought, and action. Then, through extensive research and case studies, Collins reveals how businesses can leap from mediocrity to extraordinary performance. This book is a must-read for those aspiring to elevate their business to new heights and gain insights into what makes some organizations truly exceptional.
The One Minute Manager by Kenneth Blanchard and Spencer Johnson
This influential book offers simple yet powerful techniques for improving management skills and increasing productivity. The authors present a concise, easy-to-follow approach to help managers achieve better results through one-minute goals, one-minute praisings, and one-minute reprimands. By implementing these methods, you'll learn how to balance your focus on people and results, create a positive work environment, and foster a culture of continuous improvement.
The Lean Startup by Eric Ries
In this groundbreaking book, Ries introduces a methodology for developing businesses and products more efficiently, reducing waste, and maximizing customer value. Applying principles like the build-measure-learn feedback loop and the concept of minimum viable products, The Lean Startup provides essential guidance for entrepreneurs and managers looking to innovate and grow their businesses in today's fast-paced and competitive environment.
The Hard Thing About Hard Things by Ben Horowitz
Drawing on his experiences as a founder and CEO, Horowitz shares honest advice on business leaders' challenges, including hiring and firing, managing growth, and maintaining company culture. The book is a valuable resource for anyone navigating the complexities of running a business, offering practical insights and hard-earned wisdom from someone who has faced and overcome many obstacles in entrepreneurship.
The Effective Executive by Peter F. Drucker
In this classic book on management, Drucker emphasizes the importance of managing one's time, setting priorities, and making effective decisions. In addition, he explores key habits and practices that contribute to executive effectiveness, such as focusing on results, cultivating innovation, and building on strengths. This book is a must-read for anyone in a leadership position, providing timeless insights to help individuals at all levels of an organization make a greater impact.
Leaders Eat Last by Simon Sinek
In this insightful book, Sinek explores the concept of servant leadership, emphasizing the importance of trust, empathy, and putting the needs of others first. He examines how a supportive and safe environment can create a more prosperous and cohesive organization. By weaving together stories from various industries, Sinek provides a compelling case for why leaders prioritizing their team's well-being ultimately see greater success and loyalty.
First Things First by Stephen R. Covey
Building on the principles of his earlier work, Covey delves into time management and prioritization in this influential book. He offers a framework called the Time Management Matrix, which focuses on organizing tasks based on their importance and urgency. This approach helps individuals concentrate on what truly matters in their personal and professional lives, enabling them to achieve a more balanced and fulfilling existence.
The 21 Irrefutable Laws of Leadership by John C. Maxwell
In this comprehensive guide, Maxwell presents timeless principles for effective leadership that apply to any organization or industry. Drawing from his extensive experience as a leadership expert, he outlines critical concepts such as the Law of Influence, the Law of Navigation, and the Law of Legacy. This book is a valuable resource for anyone seeking to enhance their leadership skills, offering practical advice and actionable insights for personal and professional growth.
High Output Management by Andrew Grove
Written by the former CEO of Intel, this influential book provides practical guidance on managing teams and organizations. Grove emphasizes creating a results-oriented work environment, offering insights on performance measurement, motivation, decision-making, and problem-solving. By sharing his extensive experience and knowledge, Grove equips managers with the tools to lead their teams and achieve high output effectively.
Drive: The Surprising Truth About What Motivates Us by Daniel H. Pink
In this thought-provoking book, Pink examines the science of motivation, challenging traditional assumptions about what drives people to succeed. Drawing on extensive research, he identifies three key elements of motivation: autonomy, mastery, and purpose. Pink's groundbreaking insights offer a fresh perspective on how to inspire and engage employees, leading to greater satisfaction and productivity in the workplace.
Radical Candor: Be a Kick-Ass Boss Without Losing Your Humanity by Kim Scott
Scott outlines a management philosophy in this book centered around honest communication and empathy. Leaders can foster a positive work environment that encourages growth, collaboration, and innovation by balancing the need for candid feedback with genuine care for employees. Scott shares practical advice and real-world examples, demonstrating how to apply Radical Candor principles to create more effective and compassionate leadership.
The Five Dysfunctions of a Team: A Leadership Fable by Patrick Lencioni
In this engaging and insightful book, Lencioni utilizes a fictional story to explore common problems that plague teams and prevent them from reaching their full potential. He identifies five key dysfunctions – the absence of trust, fear of conflict, lack of commitment, avoidance of accountability, and inattention to results – and offers practical solutions for overcoming these challenges. Through relatable characters and compelling narratives, Lencioni provides valuable lessons for leaders seeking to build cohesive, high-performing teams and unlock their true potential.
Best Business Books to Read On Marketing and Sales
Discover a remarkable selection of books that will equip you with cutting-edge strategies, innovative techniques, and invaluable insights to help you excel in today's ever-evolving business landscape.
Influence: The Psychology of Persuasion by Robert Cialdini
In this seminal work, Cialdini dives into the science of persuasion, outlining six key principles to help anyone become a skilled persuader in marketing, sales, and everyday life. Understanding these principles will empower you to communicate effectively and influence others more successfully.
Crossing the Chasm by Geoffrey A. Moore
Moore's influential book is essential for anyone looking to market and sell innovative products. It provides a detailed roadmap for navigating the challenging process of moving from early adopters to the mainstream market. It highlights the unique obstacles and strategies to bridge the gap between niche success and mass-market appeal.
Contagious: Why Things Catch On by Jonah Berger
In this fascinating book, Berger examines the science behind why certain ideas, products, and messages go viral, offering valuable insights for businesses looking to create buzz-worthy campaigns that capture the public's imagination. Through engaging examples and practical advice, Berger reveals the key elements that make content shareable and contagious.
The Art of Possibility by Rosamund Stone Zander and Benjamin Zander
In this thought-provoking book, the Zanders combine their expertise in psychology and music to explore the power of mindset and creativity in transforming personal and professional life. By shifting your perspective and embracing the art of possibility, you can unlock your full potential and apply these principles to various aspects of your life, including marketing and sales strategies.
The Challenger Sale: Taking Control of the Customer Conversation by Brent Adamson and Matthew Dixon
Adamson and Dixon present a sales approach beyond traditional relationship-building techniques in this groundbreaking work. The Challenger Sale focuses on challenging customers' preconceived notions and guiding them toward a solution that best meets their needs. By doing so, sales professionals can achieve more successful outcomes and foster lasting customer relationships.
Building a Story Brand by Donald Miller
In this insightful book, Miller outlines a powerful framework for creating compelling brand stories that resonate with customers and drive sales. Drawing on the principles of storytelling, Miller shows how businesses can clarify their message, engage their target audience, and build strong connections that increase brand loyalty and sales growth.
The Ultimate Sales Machine by Chet Holmes
Chet Holmes presents proven strategies for dramatically increasing sales and business growth in this impactful book. From his extensive experience, Holmes offers practical advice for sales professionals, entrepreneurs, and business owners, covering topics such as time management, lead generation, and effective presentations. This book is essential, particularly for anyone looking to boost their sales performance.
The Tipping Point by Malcolm Gladwell
In this classic work, Malcolm Gladwell explores the factors contributing to the sudden and widespread popularity of ideas, products, and social trends. Examining various case studies, Gladwell delves into the psychology and sociology behind "tipping points" – when a concept or product crosses a threshold and becomes a sensation. This book provides valuable insights for marketers and entrepreneurs aiming to create viral campaigns or products.
The Brand Gap: How to Bridge the Distance Between Business Strategy and Design by Marty Neumeier
In this innovative book, Marty Neumeier emphasizes the importance of strong branding in differentiating your business from competitors and connecting with customers. Neumeier presents a unified theory of brand-building that bridges the gap between business strategy and design, offering practical tools and techniques for creating a memorable and distinct brand identity. This book is an essential read for business owners and marketing professionals alike.
Purple Cow: Transform Your Business by Being Remarkable by Seth Godin
In this thought-provoking book, Seth Godin encourages businesses to stand out by creating unique and remarkable products, services, or experiences that capture consumers' attention. Godin argues that being safe and predictable in today's crowded marketplace is no longer enough to succeed. Instead, businesses must embrace the concept of the "Purple Cow" – a metaphor for something extraordinary and noticeable. This book offers valuable insights and practical tips for creating truly remarkable offerings that differentiate your business from the competition.
To Sell Is Human: The Surprising Truth About Moving Others by Daniel H. Pink
In this eye-opening book, Daniel H. Pink dispels common misconceptions about sales and reveals the essential human qualities that drive successful selling. Pink argues that regardless of their profession, everyone is engaged in some form of selling – whether persuading, influencing, or convincing others. Drawing on a wealth of research from various disciplines, Pink outlines the key skills and mindsets required for effective salesmanship in the modern world, emphasizing empathy, adaptability, and a service-oriented approach. This book is a must-read for people wanting to improve their persuasive abilities professionally and personally.
Best Business Books to Read On Finance and Economics
Find a curated collection of books that offer a wealth of knowledge on financial principles, investment strategies, and the intricacies of global economics.
The Intelligent Investor by Benjamin Graham
Widely considered the bible of value investing, Benjamin Graham's classic book teaches readers the fundamental principles of investing. Graham emphasizes why a margin of safety is important, the need for a disciplined approach, and the value of developing a long-term investment strategy. By sharing practical advice and real-life examples, this book equips investors with the knowledge and mindset required to make informed decisions and minimize risk in finance.
Rich Dad Poor Dad by Robert T. Kiyosaki
Robert T. Kiyosaki's best-selling book challenges conventional wisdom about money and investing. Through the contrasting stories of his "rich dad" and "poor dad," Kiyosaki emphasizes the importance of financial education, entrepreneurship, and building passive income streams. This book inspires readers to break free from the traditional "work for money" mentality and pursue financial freedom through smart investments and strategic wealth-building.
The Millionaire Next Door by Thomas J. Stanley and William D. Danko
In this eye-opening book, Thomas J. Stanley and William D. Danko uncover the habits and behaviors of wealthy individuals. Based on extensive research, the authors reveal that many millionaires live frugally, invest wisely, and prioritize long-term financial growth over short-term gains. By highlighting the principles and practices contributing to financial success, this book offers valuable insights for anyone looking to emulate the millionaire mindset and build lasting wealth.
The Richest Man in Babylon by George S. Clason
George S. Clason shares timeless financial wisdom through engaging parables in ancient Babylon. The book imparts valuable lessons on saving, investing, and growing wealth that remain relevant today. By following the advice of Arkad, the titular richest man in Babylon, readers can learn the principles of financial success and apply them to their own lives.
The Alchemy of Finance by George Soros
In this insightful book, legendary investor George Soros shares his experiences and insights in finance. He offers readers a unique glimpse into his investment philosophy, revealing the principles and strategies that have made him one of the world's most successful investors. By examining the historical context and personal experiences that have shaped Soros's approach, readers can understand the complexities of financial markets and the importance of adaptability in investing.
The Big Short: Inside the Doomsday Machine by Michael Lewis
Michael Lewis chronicles the events leading to the 2008 financial crisis in this riveting account. By exploring the greed, recklessness, and flawed financial systems that contributed to the housing market's collapse, Lewis sheds light on the factors that led to one of the most devastating economic downturns in recent history. The Big Short is an informative account of the crisis and a cautionary tale about the consequences of unchecked financial speculation and the need for transparency and accountability in finance.
Liar's Poker: Rising Through the Wreckage on Wall Street by Michael Lewis
In this fascinating memoir, Michael Lewis recounts his experiences in bond sales on Wall Street during the 1980s. He offers a candid and entertaining look at the culture of greed, excess, and cutthroat competition that prevailed at the time. Through his journey, Lewis exposes the darker side of the finance industry, providing valuable insights into the factors that contributed to the eventual financial crises that would follow.
The Black Swan: The Impact of the Highly Improbable by Nassim Nicholas Taleb
Nassim Nicholas Taleb explores the concept of "black swans" in this groundbreaking book. Black swans are rare, unpredictable events with significant consequences that can dramatically reshape our world understanding. Taleb discusses the implications of these events for finance, economics, and our approach to risk, arguing that conventional methods of predicting and managing risks are often inadequate in the face of such uncertainties.
The Warren Buffett Way by Robert G. Hagstrom
Robert G. Hagstrom provides an in-depth look at the investment strategies and principles of Warren Buffett, one of the most successful investors of all time. The book examines Buffett's approach to stock picking, his focus on value investing, and his long-term perspective. By studying the methods and mindset of the "Oracle of Omaha," readers can learn valuable lessons on how to build and preserve wealth through disciplined, intelligent investing.
The Four Pillars of Investing by William J. Bernstein
William J. Bernstein's comprehensive guide to investing covers the key principles for building a successful investment portfolio. The book focuses on four essential components: understanding market history, mastering the principles of asset allocation, understanding risk management, and possessing the proper investment psychology. Bernstein's practical advice and insights give investors a strong foundation for making informed decisions and achieving long-term financial success.
The Little Book of Common Sense Investing by John C. Bogle
In this concise yet informative book, John C. Bogle, the founder of Vanguard Group, makes a compelling case for low-cost, passive investing using index funds. Bogle argues that this approach is the most effective way for individual investors to achieve long-term financial success. He emphasizes the importance of minimizing fees, taxes, and other expenses and staying disciplined in the face of market fluctuations.
The Snowball: Warren Buffett and the Business of Life by Alice Schroeder
In this authorized biography of Warren Buffett, Alice Schroeder provides an intimate look at the life and career of one of the world's most respected and successful investors. The book delves into Buffett's personal and professional experiences, shedding light on his investment philosophy, business acumen, and unique perspective on life. Through candid interviews and anecdotes, readers gain a deeper understanding of the man behind the legendary financial success story.
Best Business Books to Read On Entrepreneurship
Dive into the world of Entrepreneurship with this selection of inspiring and informative books.
The Lean Entrepreneur by Brant Cooper and Patrick Vlaskovits
Brant Cooper and Patrick Vlaskovits introduce the concept of lean entrepreneurship in this practical guide. Emphasizing the importance of agility, adaptability, and efficiency, the authors offer strategies for building successful businesses with limited resources. The book covers essential topics such as customer validation, iterative product development, and building a scalable business model. By adopting a lean mindset, aspiring entrepreneurs can maximize their chances of success while minimizing risk.
The E-Myth Revisited by Michael E. Gerber
In this insightful book, Michael E. Gerber debunks common myths about entrepreneurship and presents a systematic approach to building a successful business. Gerber emphasizes the importance of working "on" the business rather than "in" it, developing systems and processes that allow the company to run smoothly without the constant intervention of the owner. This revised edition of the classic E-Myth book provides valuable lessons for entrepreneurs seeking to create sustainable and scalable businesses.
The Startup Owner's Manual by Steve Blank and Bob Dorf
In this essential book, Steve Blank and Bob Dorf provide a comprehensive guide to launching and growing a successful startup. Covering every stage of the entrepreneurial journey, The Startup Owner's Manual offers step-by-step instructions, practical advice, and valuable resources for navigating the often-challenging process of building a startup. From validating a business idea to acquiring customers and scaling operations, this book is an invaluable reference for entrepreneurs seeking to turn their vision into a thriving business.
Start with Why by Simon Sinek
Simon Sinek's groundbreaking book argues that the key to success for businesses and leaders lies in understanding their "why" – the core purpose and driving force behind their actions. Focusing on their "why," leaders can inspire employees and customers, increasing engagement, loyalty, and long-term success. Start with Why provides compelling examples of companies and leaders who have harnessed the power of their "why" to achieve remarkable results.
Zero to One: Notes on Startups, or How to Build the Future by Peter Thiel and Blake Masters
In Zero to One, renowned entrepreneur and investor Peter Thiel shares his unique perspective on startups, innovation, and competition. Drawing from his experiences and insights, Thiel offers valuable advice for aspiring entrepreneurs seeking to build successful businesses that create new value and shape the future. Co-authored with Blake Masters, this book is a must-read for anyone interested in understanding the mindset and strategies of one of the most influential figures in the tech industry.
The Founder's Dilemmas: Anticipating and Avoiding the Pitfalls That Can Sink a Startup by Noam Wasserman
Noam Wasserman's insightful book explores the challenges and decisions that founders face as they build their companies. By examining real-life case studies, Wasserman provides guidance on navigating common obstacles such as equity distribution, hiring decisions, and founder conflicts. The Founder's Dilemmas helps entrepreneurs anticipate and avoid the pitfalls that can derail a startup, increasing their chances of success in the competitive world of entrepreneurship.
The Lean Product Playbook: How to Innovate with Minimum Viable Products and Rapid Customer Feedback by Dan Olsen
Dan Olsen's The Lean Product Playbook provides a step-by-step guide for developing and iterating on products quickly and efficiently. By focusing on creating Minimum Viable Products (MVPs) and using rapid customer feedback to inform decision-making, businesses can quickly test and refine their offerings, reducing the risk of failure and increasing the chances of success. This practical playbook is essential for product managers, entrepreneurs, and anyone involved in developing and launching new products.
The Hard Thing About Hard Things: Building a Business When There Are No Easy Answers by Ben Horowitz
Ben Horowitz's The Hard Thing About Hard Things offers a candid and insightful look into the challenges and realities of building and running a successful business. Drawing from his experiences as a founder, CEO, and venture capitalist, Horowitz shares valuable lessons and advice on topics such as managing difficult employees, scaling a company, and making tough decisions. This book is an invaluable resource for entrepreneurs, business leaders, and anyone seeking to understand the complexities of the business world.
The Innovator's Dilemma: When New Technologies Cause Great Firms to Fail by Clayton M. Christensen
In The Innovator's Dilemma, Clayton M. Christensen analyzes why established companies often fail in the face of disruptive innovation. Christensen's groundbreaking work explains how even well-managed businesses can struggle to adapt to new technologies and shifting market dynamics, emphasizing the importance of fostering a culture of innovation for long-term success. This book is great for business leaders, entrepreneurs, and anyone interested in understanding the forces that drive industry transformation.
The Lean Startup: How Today's Entrepreneurs Use Continuous Innovation to Create Radically Successful Businesses by Eric Ries
Eric Ries' The Lean Startup introduces a revolutionary approach to launching and growing businesses by focusing on rapid experimentation, customer feedback, and iterative development. By applying lean principles to entrepreneurship, Ries provides a framework for creating more efficient and effective business models, reducing waste, and maximizing customer value. This groundbreaking book is essential reading for entrepreneurs, managers, and anyone looking to bring innovation to their organization.
The $100 Startup: Reinvent the Way You Make a Living, Do What You Love, and Create a New Future by Chris Guillebeau
In The $100 Startup, Chris Guillebeau shares inspiring stories and practical advice for turning passions and skills into profitable businesses with minimal startup costs. Through case studies and real-world examples, Guillebeau demonstrates how individuals can leverage their unique talents and interests to create a fulfilling and financially rewarding career. This book is an invaluable resource for aspiring entrepreneurs, freelancers, and anyone seeking to reinvent their professional life by doing what they love.
Crush It!: Why Now Is the Time to Cash in on Your Passion by Gary Vaynerchuk
In Crush It!, Gary Vaynerchuk inspires readers to use the internet and social media to build their brands and turn their passions into profitable ventures. Vaynerchuk shares his success story and offers actionable advice on harnessing the power of digital platforms to create an engaged audience, develop compelling content, and monetize one's expertise. This book is essential for aspiring entrepreneurs, content creators, and anyone looking to make a living doing what they love in the digital age.
Best Business Books to Read On Productivity and Time Management
Unlock your potential with these Productivity and Time Management books designed to help you achieve more while minimizing stress.
Getting Things Done: The Art of Stress-Free Productivity by David Allen
In Getting Things Done, David Allen presents the GTD (Getting Things Done) methodology, a comprehensive system designed to help individuals organize tasks, manage time, and increase productivity while minimizing stress. Allen's approach applies to personal and professional contexts and offers practical advice on achieving a more organized and efficient lifestyle.
Deep Work: Rules for Focused Success in a Distracted World by Cal Newport
Cal Newport's Deep Work emphasizes the importance of developing the ability to focus on cognitively demanding tasks without distraction. In today's increasingly connected and attention-scarce world, Newport argues that cultivating deep work skills is crucial for achieving success and standing out from the competition. The book provides strategies and techniques for minimizing distractions, developing focus, and maximizing productivity.
Atomic Habits: An Easy & Proven Way to Build Good Habits & Break Bad Ones by James Clear
James Clear's Atomic Habits offers practical and actionable advice on creating and maintaining habits that support productivity, success, and overall well-being. Clear breaks the science of habit formation down and provides a framework for implementing small, incremental changes that can lead to significant long-term results. This book is a vital guide for anyone looking to improve their daily routines and achieve lasting personal and professional growth.
The Power of Habit: Why We Do What We Do in Life and Business by Charles Duhigg
In The Power of Habit, Charles Duhigg delves into the science behind habits, providing insights into how habits form and can be altered to improve personal and professional lives. Through engaging anecdotes and research, Duhigg explains the power habits hold over our behavior and offers practical strategies for harnessing that power to create positive change.
The 80/20 Principle: The Secret to Achieving More with Less by Richard Koch
Richard Koch's The 80/20 Principle introduces the Pareto Principle (aka the 80/20 rule), which posits that 80% of results come from just 20% of efforts. The book demonstrates how to identify and focus on the most impactful tasks to optimize productivity and success in various aspects of life, including business and personal growth.
Essentialism: The Disciplined Pursuit of Less by Greg McKeown
In Essentialism, Greg McKeown encourages readers to embrace the disciplined pursuit of less by prioritizing and concentrating on what truly matters. By eliminating distractions and excess, McKeown argues that individuals can achieve greater productivity, satisfaction, and balance. In addition, the book provides practical techniques and strategies for adopting an essentialist mindset and making more intentional choices.
The 4-Hour Work Week: Escape 9-5, Live Anywhere, and Join the New Rich by Timothy Ferriss
In The 4-Hour Work Week, Timothy Ferriss shares unconventional strategies for optimizing productivity, automating income streams, and designing a fulfilling lifestyle. By challenging traditional work structures and offering alternative approaches, Ferriss inspires readers to escape the confines of a typical 9-5 job and embrace a life of greater freedom and flexibility.
The Miracle Morning: The Not-So-Obvious Secret Guaranteed to Transform Your Life (Before 8AM) by Hal Elrod
Hal Elrod's The Miracle Morning outlines a routine designed to jumpstart productivity, personal growth, and success. By incorporating specific practices and habits before 8 AM, Elrod argues that anyone can transform their lives and achieve their goals more effectively.
Sprint: How to Solve Big Problems and Test New Ideas in Just Five Days by Jake Knapp, John Zeratsky, and Braden Kowitz
In Sprint, authors Knapp, Zeratsky, and Kowitz introduce the concept of the "design sprint," a fast-paced, five-day process for testing and validating ideas, solving problems, and driving innovation. The book provides step-by-step guidance on implementing design sprints in various contexts, helping teams to make quick, data-driven decisions.
The Productivity Project: Accomplishing More by Managing Your Time, Attention, and Energy by Chris Bailey
The Productivity Project chronicles Chris Bailey's year-long experiment in productivity, during which he tested various techniques for maximizing output and efficiency. Drawing from his experiences and insights, Bailey shares actionable advice on managing time, attention, and energy more effectively, ultimately leading to greater productivity and personal success.
Make Time: How to Focus on What Matters Every Day by Jake Knapp and John Zeratsky
In Make Time, authors Jake Knapp and John Zeratsky share strategies for prioritizing tasks, managing time, and cultivating focus to achieve greater productivity and fulfillment. Drawing on their experiences in technology and design, Knapp and Zeratsky provide actionable tips and techniques to help readers make the most of each day and focus on what truly matters.
Eat That Frog!: 21 Great Ways to Stop Procrastinating and Get More Done in Less Time by Brian Tracy
Brian Tracy's Eat That Frog! Presents 21 practical techniques for overcoming procrastination, staying focused, and accomplishing more in less time. By encouraging readers to tackle their most challenging tasks first—i.e., to "eat that frog"—Tracy aims to help individuals boost their productivity and achieve their goals more efficiently.
The Pomodoro Technique: The Acclaimed Time-Management System That Has Transformed How We Work by Francesco Cirillo
Francesco Cirillo's The Pomodoro Technique introduces a time-management method that uses short, focused work intervals—called "pomodoros"—followed by brief breaks to maximize productivity and reduce burnout. The Pomodoro Technique promotes sustained concentration and efficiency by breaking work into manageable chunks and allowing for regular rest periods.
The ONE Thing: The Surprisingly Simple Truth Behind Extraordinary Results by Gary Keller and Jay Papasan
In The ONE Thing, authors Gary Keller and Jay Papasan propose that the key to achieving extraordinary results and success lies in concentrating on a single, most important task. By narrowing their focus and eliminating distractions, individuals can boost their productivity, improve decision-making, and ultimately achieve their goals more effectively. The authors provide practical advice and strategies for identifying and prioritizing the most crucial tasks in both personal and professional life.
Best Business Books to Read On Innovation and Creativity
Discover the secrets of innovation and creativity with this collection of books designed to spark your imagination and help you think outside the box.
Creativity, Inc.: Overcoming the Unseen Forces That Stand in the Way of True Inspiration by Ed Catmull and Amy Wallace
In Creativity, Inc., Ed Catmull, Pixar Animation Studios co-founder, and Amy Wallace share their insights on fostering a creative culture, promoting innovation, and overcoming obstacles to originality. Drawing from Catmull's experience at Pixar, the authors delve into the practices, leadership strategies, and management techniques that have contributed to the studio's success and enabled it to produce groundbreaking films consistently.
Originals: How Non-Conformists Move the World by Adam Grant
In Originals, Adam Grant examines the mindset and practices of innovative thinkers, emphasizing the significance of embracing non-conformity and challenging the status quo to drive positive change. Through captivating stories and research, Grant demonstrates how original thinkers can break the mold, overcome fears of failure, and ultimately impact the world.
The Art of Possibility: Transforming Professional and Personal Life by Rosamund Stone Zander and Benjamin Zander
In The Art of Possibility, Rosamund Stone Zander and Benjamin Zander present a collection of principles designed to nurture creativity, expand one's mindset, and unlock the potential for innovation in both personal and professional contexts. By embracing these practices, individuals can transform their thinking, improve their relationships, and achieve success in various aspects of life, including marketing and sales strategies.
The Innovator's Dilemma: When New Technologies Cause Great Firms to Fail by Clayton M. Christensen
In The Innovator's Dilemma, Clayton M. Christensen investigates the challenges established companies face when confronted with disruptive technologies. Christensen provides insights into how these organizations can adapt, innovate, and remain competitive in rapid technological change through case studies and analysis. The book highlights the importance of embracing disruptive innovation for long-term success and offers valuable lessons for businesses and leaders.
Blue Ocean Strategy: How to Create Uncontested Market Space and Make the Competition Irrelevant by W. Chan Kim and Renee Mauborgne
In the Blue Ocean Strategy, W. Chan Kim and Renee Mauborgne present a framework for developing innovative business strategies that focus on creating uncontested market spaces instead of competing in crowded industries. The authors propose that businesses can achieve sustainable growth and profitability by identifying and capitalizing on untapped market opportunities, thereby rendering competition irrelevant. The book offers guidance on applying the Blue Ocean Strategy to transform industries and redefine market boundaries through numerous examples and practical tools.
The Design of Everyday Things by Don Norman
In The Design of Everyday Things, Don Norman discusses the importance of user-centered design, emphasizing the role of empathy and understanding in creating products and services that meet users' needs and expectations. Norman argues that good design should prioritize usability, functionality, and accessibility, making everyday objects and experiences more intuitive and enjoyable for users. The book provides valuable insights for designers, engineers, and anyone interested in creating products that enhance people's lives.
Where Good Ideas Come From: The Natural History of Innovation by Steven Johnson
In Where Good Ideas Come From, Steven Johnson examines the origins of innovative ideas, exploring the environments and conditions that foster creativity and spark groundbreaking discoveries. Using examples from various fields, Johnson identifies key patterns and principles that encourage innovation, such as the importance of collaboration, serendipity, and open environments. The book offers valuable insights for individuals and organizations seeking to cultivate a culture of creativity and drive innovation.
The Medici Effect: What Elephants and Epidemics Can Teach Us About Innovation by Frans Johansson
In The Medici Effect, Frans Johansson argues that breakthrough innovation often arises at the intersection of diverse disciplines, cultures, and industries. Using historical examples and contemporary case studies, Johansson demonstrates how cross-disciplinary thinking can lead to unexpected insights and groundbreaking ideas. He encourages readers to cultivate this mindset personally and professionally, fostering an environment where diverse perspectives and experiences can drive innovation.
The Lean Startup: How Today's Entrepreneurs Use Continuous Innovation to Create Radically Successful Businesses by Eric Ries
Eric Ries introduces the Lean Startup methodology in this influential book, emphasizing the importance of rapid iteration, experimentation, and customer feedback in pursuing innovation and growth. Ries offers practical advice and tools for startups and established businesses, demonstrating how to validate business ideas, develop minimum viable products, and adapt quickly to market changes. The Lean Startup provides a roadmap for entrepreneurs building successful businesses through continuous innovation and learning.
The Creative Habit: Learn It and Use It for Life by Twyla Tharp
In The Creative Habit, renowned choreographer Twyla Tharp shares her strategies and practices for developing and maintaining a creative habit applicable to various aspects of life and work. Drawing on her experiences and success in dance, Tharp emphasizes the importance of discipline, routine, and persistence in nurturing creativity. In addition, the book offers practical advice, exercises, and techniques for cultivating a creative mindset and unlocking one's full creative potential.
A Whack on the Side of the Head: How You Can Be More Creative by Roger von Oech
Roger von Oech's A Whack on the Side of the Head offers a collection of exercises, anecdotes, and insights designed to stimulate creativity and encourage unconventional thinking. The book challenges familiar assumptions and mental barriers, urging readers to think outside the box and embrace new perspectives. Through engaging examples and thought-provoking exercises, von Oech provides a valuable resource for anyone seeking to boost their creative abilities.
The War of Art: Break Through the Blocks and Win Your Inner Creative Battles by Steven Pressfield
In The War of Art, Steven Pressfield shares the concept of "resistance" and offers guidance for overcoming the obstacles that hinder creativity and progress. Identifying resistance as the internal force that prevents individuals from pursuing their passions and achieving their goals, Pressfield provides practical advice and strategies for breaking through creative blocks and unleashing one's true potential. The book is an inspiring call to action for artists, writers, and anyone facing challenges in their creative endeavors.
Best Business Books to Read On Communication and Negotiation
Master the art of communication and negotiation with this selection of books designed to elevate your interpersonal skills and help you excel in personal and professional settings.
How to Win Friends and Influence People by Dale Carnegie
In How to Win Friends and Influence People, Dale Carnegie's timeless classic provides valuable lessons on building rapport, effectively communicating, and navigating social and professional interactions. The book covers essential principles such as showing genuine interest in others, giving sincere compliments, and listening actively. These timeless tips have helped countless individuals improve their relationships, gain influence, and succeed personally and professionally.
Never Split the Difference: Negotiating As If Your Life Depended On It by Chris Voss
Never Split the Difference is a book by former FBI hostage negotiator Chris Voss, who shares his experiences and expertise in high-stakes negotiations. Voss provides practical advice for successful outcomes, from business deals to personal disputes. The book covers techniques such as the "accusation audit," "tactical empathy," and the "mirroring" technique, offering readers valuable insights into the psychology and tactics of effective negotiation.
Crucial Conversations: Tools for Talking When Stakes Are High by Kerry Patterson, Joseph Grenny, Ron McMillan, and Al Switzler
Crucial Conversations presents strategies and techniques for handling difficult conversations, managing emotions, and resolving conflicts effectively. The authors provide a framework for approaching high-stakes conversations confidently and skillfully, covering essential concepts such as staying focused on the desired outcome, creating a safe environment for open dialogue, and managing strong emotions. The book is a valuable resource for anyone seeking to improve communication skills and navigate challenging interpersonal situations.
Difficult Conversations: How to Discuss What Matters Most by Douglas Stone, Bruce Patton, and Sheila Heen
Difficult Conversations is a book by Douglas Stone, Bruce Patton, and Sheila Heen that provides guidance on navigating challenging conversations. The authors explore the structure of difficult conversations, focusing on the importance of addressing feelings and fostering understanding between parties. The book offers practical advice on preparing for and engaging in such conversations, emphasizing the need for empathy, active listening, and constructive feedback. Readers will learn how to approach difficult conversations with confidence and skill, leading to better outcomes and stronger relationships.
Influence: The Psychology of Persuasion by Robert Cialdini
In Influence, Robert Cialdini explores the science behind persuasion, examining the psychological principles that influence human behavior and decision-making. First, the book identifies six key principles of persuasion: reciprocity, commitment and consistency, social proof, authority, liking, and scarcity. Then, Cialdini provides numerous examples and case studies to illustrate how these principles work in various contexts, offering valuable insights for anyone seeking to improve their persuasive abilities.
The Charisma Myth: How Anyone Can Master the Art and Science of Personal Magnetism by Olivia Fox Cabane
The Charisma Myth, by Olivia Fox Cabane, discusses the nature of charisma and offers practical techniques for developing and enhancing personal magnetism. The book challenges the notion that charisma is an innate quality, arguing that it can be cultivated and improved through practice. Cabane presents a range of exercises and strategies for increasing self-confidence, improving body language, and developing a magnetic presence. Readers will learn how to harness the power of charisma to strengthen their relationships, influence others, and achieve more success in their personal and professional lives.
Talk Like TED: The 9 Public-Speaking Secrets of the World's Top Minds by Carmine Gallo
Talk Like TED, written by Carmine Gallo, analyzes the most successful TED talks to reveal the key elements that make these presentations engaging and memorable. The book identifies nine public-speaking secrets top TED speakers employ, including storytelling, passion, and visual aids. Gallo provides practical tips and advice to help readers improve their public-speaking skills, enabling them to deliver compelling and persuasive presentations in any setting.
Pitch Anything: An Innovative Method for Presenting, Persuading, and Winning the Deal by Oren Klaff
In Pitch Anything, Oren Klaff shares a unique approach to pitching ideas and securing deals grounded in neuroscience and psychology. Klaff introduces the STRONG method, which focuses on setting the frame, telling the story, revealing the intrigue, offering the prize, nailing the hook point, and getting a decision. This method helps readers understand how to capture and maintain their audience's attention, effectively communicate their ideas, and win deals in high-stakes situations.
The Art of Communicating by Thich Nhat Hanh
Buddhist Zen master Thich Nhat Hanh explores the importance of mindful communication in The Art of Communicating. The book offers insights into cultivating deep listening and compassionate speech, emphasizing the role of mindfulness and self-awareness in effective communication. In addition, Thich Nhat Hanh teaches readers how to connect with other people on a deeper level, foster understanding, and resolve conflicts, ultimately enhancing relationships and promoting harmony in personal and professional interactions.
Negotiation Genius: How to Overcome Obstacles and Achieve Brilliant Results at the Bargaining Table and Beyond by Deepak Malhotra and Max Bazerman
In Negotiation Genius, Deepak Malhotra and Max Bazerman provide a comprehensive guide to effective negotiation strategies, tactics, and techniques. Drawing on decades of experience and research in the field of negotiation, the authors share valuable insights and practical advice to help readers navigate even the most challenging negotiation situations. The book covers topics such as understanding the psychology of negotiation, preparing for negotiations, identifying and overcoming obstacles, and achieving successful outcomes.
The Power of Vulnerability: Teachings of Authenticity, Connection, and Courage by Brené Brown
In The Power of Vulnerability, Brené Brown discusses the importance of vulnerability in fostering genuine connections, promoting empathy, and building trust in relationships. Brown's research reveals that embracing vulnerability, rather than avoiding it, can lead to increased self-worth, creativity, and resilience. Through personal stories and research findings, Brown teaches readers how to cultivate vulnerability, authenticity, and courage daily.
Pre-Suasion: A Revolutionary Way to Influence and Persuade by Robert Cialdini
In Pre-Suasion, Robert Cialdini introduces the concept of "pre-suasion," a powerful technique for setting the stage for successful persuasion efforts. The author explores the importance of timing, context, and attention in shaping people's perceptions and decision-making processes. Cialdini provides many examples and practical tips to help readers master the art of pre-suasion, ultimately enhancing their ability to influence and persuade others.
The Benefits of Business Audiobooks
Audiobooks offer a range of benefits for readers, making them an increasingly popular choice for consuming literature and nonfiction. Some of the key benefits of audiobooks include the following.
Multitasking: Audiobooks allow listeners to engage in other activities while enjoying their favorite books, such as driving, exercising, cooking, or performing household chores. This enables busy individuals to make the most of their time while still enjoying literature.
Accessibility: Audiobooks can be an excellent resource for people with visual impairments or dyslexia, as they provide an accessible way to enjoy written content without relying on vision or the ability to read text.
Comprehension and retention: Listening to a well-narrated audiobook can improve comprehension and retention of the material, as the reader's voice, tone, and pacing can help convey meaning and emotion, making it easier to understand and remember the content.
Language learning: Audiobooks can be an invaluable tool for learning a new language, exposing listeners to native pronunciation, accents, and vocabulary. This immersive experience can help improve listening skills and overall language proficiency.
Entertainment: A skilled narrator can bring a book to life, creating an engaging and entertaining listening experience that may surpass reading the text.
Portability and convenience: Audiobooks can be easily downloaded onto smartphones, tablets, or other devices, making them a convenient option for on-the-go listening. Unlike physical books, audiobooks don't take up physical space and can be easily accessed with the tap of a screen.
Increased reading speed: Many audiobook apps offer adjustable playback speeds, allowing listeners to consume content faster than they might when reading. This can help people get through more books in less time.
Bedtime routine: Listening to an audiobook before bed can help establish a calming bedtime routine, allowing people to unwind without the eye strain associated with reading in dim light. This can promote relaxation and better sleep quality.
Grow With The Right Business Books
We can't overstate the importance of reading business books; all the suggestions here are highly insightful. Each offers valuable knowledge, practical tools, and transformative ideas that can significantly contribute to personal and professional growth.
The best business books provide information, inspiration, and guidance. They help professionals stay informed, adapt to the ever-changing business landscape, and make better decisions. Books allow us to learn from the experiences, successes, and failures of accomplished business leaders.
We encourage you to choose at least one book from this list. Whether you are an entrepreneur, an executive, or an aspiring professional, the right book can help you unlock your full potential. So pick a book, immerse yourself in its wisdom, and take the first step towards unlocking new possibilities and achieving your goals. Have fun!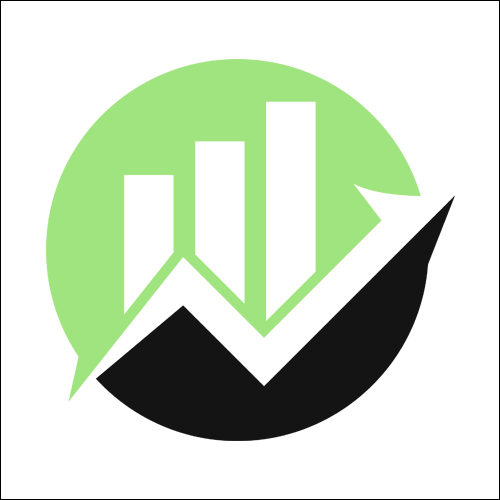 We empower people to succeed through information and essential services. Do you need help with something? Contact Us.