Meet Your SEO Mentor: Gabriel Nwatarali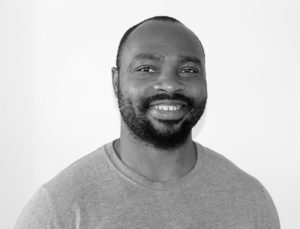 Hi there,
Firstly, here's a little about me. I started SEO during high school in the early 2000s when keyword stuffing and a host of shady tactics was a thing. I was ranking websites for fun and didn't understand the potential of SEO back then. One day, I decided to start doing something with my passion. So I founded Tech Help Canada in 2015, a digital marketing and design agency. Now I want to mentor others as a way of giving back to the online marketing community.
An SEO Mentor With Real-life Experience
The problem with the generic advice you'll typically get from online sources is that it's never unique to your situation. As your mentor, I can fill in the gaps and share practical knowledge that works because I have real-life experience. Our SEO group mentorship program is meant to help anyone that wants guidance as they work towards their goals. This program is also for anyone who wants to grow a business, start an online company, or improve existing skills. You'll learn a lot about SEO.
I believe mentorship relationships work both ways. While you'll undoubtedly learn plenty from me, I look forward to learning from you too. As your mentor, my single most important goal is to positively impact your life. So rest assured, you'll be in good hands.
Advance Your Career With SEO Mentorship
The reason a lot of successful people are quick to point out their mentors is that mentorship or coaching works. These days you can graduate from college with obsolete knowledge because online marketing changes rapidly.
Join the SEO mentor program if you want to:
Accelerate your success.
Learn how to make sense of all available digital channels.
Stay up to date with the latest SEO trends, tactics, and technologies.
Learn how to focus or stay on task, ensuring that you're always being productive.
Identify your weaknesses and how to close those gaps.
Master big-picture thinking for building long-lasting digital assets.
Gain the outlook and mindset necessary to be an exceptional marketer.
Learn how to interpret data and leverage insights for growth.
What to Expect as an SEO Mentee
1-hour group video/audio session every Tuesday. Choose the best time for you. 11 am – 12 pm or 6 pm – 7 pm EST time. You can ask as many questions as you like during this time, unique to your situation or for acquiring knowledge.
Receive exclusive content for mentees right in your inbox weekly.
Mentee only Skype chat group, where you can ask questions anytime and get answers plus network with each other.
Investment: $399 per month. No contracts, cancel anytime.
Please note that I'm only accepting the first 10 students. After that, the mentorship program will be closed until a spot re-opens.
Send in your request to join the SEO mentorship program today.