Scratching your head, are you? I'm going to guess that you've been doing this social media thing for a while now but you're not seeing much success. The good news is that you're here and this social media marketing strategy guide is for you!
Whether you're a social media coordinator, an entrepreneur or solopreneur trying to attract more customers, this simple, yet very effective guide to a social media strategy plan will serve you well. Dare I say, it's the perfect framework for creating an excellent social media strategy and includes everything you'll ever need to plan and execute your social media objectives! So grab a cup of coffee, tea, soda or whatever floats your boat and let's get started.
What do you want or hope to achieve through social media?
This is a question you must answer before anything else. Knowing your ultimate goal will help guide your actions and keep you informed on whether you're succeeding or failing.
Everything you post on social media should be geared towards achieving your main objectives. All great plans are specific, measurable, attainable, realistic and timely (aka SMART). Your plan should be concise and the KPIs of success measurable. It must be simple enough that it's achievable, practical and there should be a timeframe for achieving each milestone.
What is Social Media Marketing?
I know, you know what it is but we still have to define it and you may be pleasantly surprised.
On the surface, it seems very simple but most of us get it wrong the first time we jump in. Trust me, I did too! A lot of people feel that it's about using social media platforms such as Facebook, Twitter or Instagram to achieve business objectives or simply to sell their products.
However, they're only partially right. Social media is more about being social than it is about selling. The sales you get are only as a result of doing the 'social' part well. Social platforms are tools that most businesses can use to penetrate markets or identify new audiences that'll enjoy their products.
It's so widespread now that if you own a business, you should have a social media presence. And depending on the kind of business you operate, you may need to constantly communicate with customers, including prospects via social media.
So what's social media marketing, really? It's the process of gaining attention and web traffic from social media websites by being sociable in order to achieve an ultimate objective.
Ingredients Of a Good Social Media Marketing Strategy
First and foremost, understand this:
There are three parties involved. These are the social networks, end user and you. Make sure that you're satisfying everyone's wants. The social media companies want their visitors engaged so that they can spend more time on their platforms. The user wants to be entertained or access information that they care about. And finally, you want to sell your product. Find a balance between all three and you'll have success!
With that out of the way, it's time to create your social media plan.
Step 1: Create Goals
The first step in any planning is to have a set of objectives that you wish to accomplish. We touched on this earlier but having specific goals will keep you on track and guide your business decisions on social media.
Decide on the KPIs that are most important to your situation and measure those. Likes, comments and reposts or shares are strong indicators of engagement, which is good for business. However, you also need to measure whether all of that is leading to more money in your pocket. Cha-ching!
For instance, if you're a company that sells lipstick, getting 10,000 likes for your Facebook page shouldn't be the goal. But getting more customers to buy your lipstick should be and all the other minor successes must lead to this objective.
If you're still unsure of what your goals should be, then here are some sensible ones:
Increase traffic to your website
Gain more followers (depends on what you intend to do with them)
Improve engagement
Sell more stuff
These are common objectives that many companies pursue. Whichever you choose, you need to ask yourself why you want that outcome.
For example, "I want more followers", isn't enough of a reason to do it. But "I want more followers from Ottawa on Facebook because it will drive up local engagement and lead to more hair salon appointments", makes sense. The latter specifies a location, why it needs to be done and the hopeful outcome.
Step 2: Do An Audit
If you're already on social media, then before any implementation of the contents within your social media marketing strategy, you should evaluate your current performance. You need to know if you're currently connecting, making an impact and if you've made any sales as a result of social media marketing.
Essentially, you need to ensure that it makes sense to invest more of your resources on social media. Evaluation will help you identify what profiles to keep, what to edit and which pages to delete permanently. Are there other social media platforms that you haven't explored? What's missing that you should be doing?
As you can see, auditing your current performance is one of the most important steps you can take to ensure that you're moving in the right direction with your strategy.
While all your social media pages should be active, you don't need to spend the same amount of resources on each. So be sure to come up with a plan for engaging on each network. Each social media platform is going to be different but prioritize some of them for your business.
For instance, you may want to increase the amount of engagement you receive on LinkedIn instant articles but for Facebook, you want to improve incoming traffic to your blog.
Here are a few goals to consider:
Improve the number of visitors you earn from a specific social network to your website
Grow the number of users reached on a network
Raise conversion rate (if selling directly from social media)
More brand mentions or sentiments
A higher number of shares
Increase income generated because of social media
Having a few platforms that you focus on is better than being present in every network. You really don't want to stretch your maintenance budget because it often leads to ineffective and out of sync branding.
Choose the ones where your ideal customers go to play and that you're absolutely positive you can maintain or manage on a daily basis!
Yes, it takes a ton of time and effort to manage/maintain social media profiles, let alone trying to train your employees to do it. But you can save a GAZILLION amount of time and succeed at social media stress-free if you just hired social media marketing experts.
During your audit, it would be wise to research your audience to gain better insights. The following are the most critical information you'll need.
Age
Job/career
Location
Their Wants
Most used social networks
Income level
Last but not least, identify the purpose of each social network and take notes on how you plan to use them. Here're some examples:
We use Facebook to interact with our customers, engage prospects by posting new products/content, taking surveys, and attracting qualified, including local traffic to our blog.
Instagram is what we use to showcase our products with high-quality imagery to attract users to our eCommerce store.
Twitter's alert feature allows us to spy on our competitors and chime in on their conversations so that we can potentially become noticed by their audience.
Any platform that has no use should be deleted.
Step 3: Create New Profiles or Improve Existing Accounts
Once you're through with your audit, it's time to hone in on your social media presence.
As noted earlier, choose the social media networks that'll best meet your needs. Make your goals and your audience the focal point. Are your ideal customers there? If not, then move on to something else.
If you already have social media profiles, then it might be time to re-brand or give them a new look. Think of some of the oldest brands you know and one thing that many of them do is change packaging every few years. This keeps them fresh, ensuring that they continue to be used by consumers. Beauty sells, so make your profile more attractive and inviting!
Optimize your profiles for SEO by including the keywords that best describe your company and its products. So that when consumers search for specific products online or what you're selling, it's more likely that Google or Bing would direct them to your profile.
Fill out your social media profile completely. Answer everything that's applicable to your organization. In fact, you may want to create unique web copies for each network.
Remember that each social media platform has core specific audience types. Therefore, the information or content you choose to share should fit at least one of the network's primary audiences.
Step 4: Post Relevant Information
Deciding what kinds of content to post, how and when to do it is essential. That's because your content is the fuel that powers your influence.
So what should you post?
The easiest way to come up with ideas is to think of what matters to your audience. In other words, what are the things they would care about? For a celebrity like Beyoncé, her audience wants to see more of her as much as possible.
For a coffee shop, it could be pictures of specialty coffee, menu items, contests or how the company is being socially responsible. Actually, the following Instagram post from Starbucks is a good example.

Knowing what to share will greatly increase your chances of success. But how you do it is very important too. In a sense, you need to think like a news publisher. So aim to share content that is emotional in nature, such as something funny, dreadful, happy etc.
If you can evoke some kind of emotional response, you'll earn more shares, comments, likes and sales. You won't get it right every time and that's fine! Just do it properly every now and then.
You can make use of any of the following formats but don't limit yourself.
Videos (including 'live')
Images
News
Blog posts
EBooks
Whitepapers
Infographics
Interviews
If it's within your budget, engage a professional to produce your videos and take photos every month that you'll use on your social networks.
So when should you post?
The answer is: It really depends on the audience you're targeting on social media.
You don't want to share when everyone is busy doing something else, such as early in the morning or late at night. However, it doesn't mean that those times wouldn't work for some audiences.
If your target audience is a very young crowd, then it may be safe to assume that they habitually check their social profiles more frequently than most, even at work or family gatherings. Yeah, it may seem ridiculous to you but many do this.
Further, coming up with content ideas is challenging. So when you're ready to start building content, you can find many social media content ideas here.
Step 5: Social Media Marketing Calendar
Some people will tell you that having a social media calendar is a must but I'm not one of them. Neither am I trying to say that it's not important because it can be for some organizations. I guess the point here is that it depends on your style and what works for you.
What I do believe is absolutely necessary is a social media policy. If you publish content that hasn't been well thought out and evaluated, you may end up with a PR nightmare on your hands. Advertising campaigns that touch people the wrong way can bring your company down in a big way.
If you've got lots of employees managing your social media profiles, then you can appoint someone in charge of approving content before they go live. A social media management tool like HootSuite allows you to set this up very easily.
Consider the following when creating or curating content for social media.
Audience Makeup – is your content for young people, middle-aged, older generation, businesspersons, the well educated or a combination? You have to know because your company needs to speak to each group at their level. Otherwise, you'll have a hard time engaging people.
Your Content – By now, you're already familiar with how crucial your social media posts are. Make sure that everything you share is aligned with your business objectives.
Timing – Determine the frequency and the best times to share. If you share too often, such as every hour or two, you can risk boring prospects that otherwise might have been interested in what you have to say.
Who's approving your content? – As noted earlier, appoint someone or a committee that'll be in charge of approving content before it goes live! Preferably, all communications should be approved at least a day prior to the publishing date.
Promotion – In most cases, there's no need for paid advertising when it comes to posting content on social media. However, you may need to promote your own blog content or any other kind of information located on your site. After all, it drives traffic to your website, a platform you control.
Also, remember that engagement is how you know that you're making an impact on social media channels. So the focus should be largely on that. For instance, one could divide their content focus in this way:
30% of everything we publish is promotional
70% of all that we post is dedicated to engaging prospects
Step 6: Test & Evaluate
Test different tactics and evaluate the outcome of each. From there, you can filter out what's not working for you. You can look at the following:
Which posts are performing the best or have the most engagement?
What kinds of content lead to a sale the most?
How many new followers have you received?
If you find your results unsatisfying, then decide what needs to change, implement and monitor whether things improve. Remember that in marketing, no strategy is ever set in stone and smart adjustments are just part of how you increase returns!
All in all, social media is a vital marketing tool for many businesses of all sizes. It may even level the playing field for smaller companies that are competing against big brands with massive resources at their disposal. But it's not for every type of organization, even though it can be valuable to most. Only use social media as a marketing tool if you know that your ideal customers are there.
That's it padawan, now you know how to create a social media marketing strategy that rocks!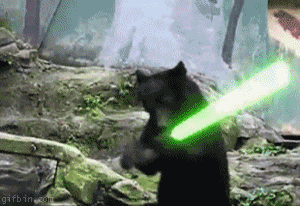 Do you want to build a social media presence that'll improve your income? Then Contact us today for a free consultation.
"If you are on social media, and you are not learning, not laughing, not being inspired or not networking, then you are using it wrong." ― Germany Kent
Click To Tweet
I'm a freelance copywriter and SEO specialist. I aim to empower individuals and businesses with impactful marketing solutions and insights. In my downtime, I recharge by embracing the beauty of nature or cherishing moments with my loved ones. If you found value in this post, please consider sharing it.