As an Amazon seller, you want your products to get noticed. However, you are only one of a thousand sellers to offer similar items. How can your products stand out from the competition? Well, it wouldn't hurt to earn an Amazon Badge to pop out from the heap.
Amazon badges serve as hallmarks for shoppers to find the best items on the marketplace.
Three main amazon badges appear on the upper left corner of a product detail page:
Amazon's Choice badge recommends highly rated and well-priced products.
Best Seller badge indicates the products with a higher sales ranking.
Prime badge marks out products eligible for Amazon Prime service.
Having an Amazon Badge gives you a huge selling advantage. They point out products with positive ratings, high sales, and fair pricing.
Therefore, in this article, we'll give you some of the best TIPS and TRICKS to win an Amazon Badge.
Best Seller Badge – Products with Higher Sales Volume
The Best Seller badge is awarded to the product with the highest sales. The process to earn it is simple – sell more.
The badge is updated hourly with the top-selling 100 items on each marketplace subcategory.
This makes it difficult to keep the badge for more than an hour.
But there are some things sellers can do to keep earning the Best Seller badge.
How to Get the Best Seller Badge
1. Be an Established Seller
Create exposure using a solid optimization strategy. Add strategic keywords, so your listings rank high on the customer's search.
Match your items with specific keyword searches. This is the way to maximize the number of shoppers who find and buy your products on Amazon.
2. Use Promotions
Create social media promotions with discount codes to boost sales. Start a giveaway for a limited number of codes. Users can redeem them for a discount on your products.
Start small to see if people are using the promotion. If so, then increase the discount. This strategy will boost your sales, search ranking, and product rating.
3. Stock Up Your Inventory
New rankings and discounts mean increased sales. Make sure your inventory has plenty of items to meet customer demand.
Remember, if you run out of stock, your ratings and range will plummet. This will only make it harder to earn or keep the Best Seller badge.
4. Watch Your Competitors
You must be aware of what sales volume will get you to the top 100 sellers. Keep an eye on your competitors to make a sales estimate.
Select a benchmark competitor you can match your sales with. Once you get close, boost your sales to get the Best Seller badge.
5. Break Even
Discounts are great to boost sales, rise on the ranks and earn the badge. Don't overdo it, though. Lower your prices as much as you can without suffering losses.
Ask yourself how many items you are willing to sell at a discount before stopping. One good option is to set up an Amazon lightning deal for a few hours.
Lightning deals appear on the 'Deals' page, one of the most visited sections on Amazon. It's a great way to increase your chances of getting the Best Seller badge.
Amazon's Choice Badge – Well-Priced Products with Positive Ratings
An Amazon's Choice badge helps shoppers find highly rated, and well-priced products fast.
The label appeared in 2015 to simplify shopping via Alexa. Items were dubbed 'Amazon's Choice' to make purchases more efficient through voice command.
Amazon's Choice is a direct recommendation from Amazon. This draws the buyer's attention and creates trust in the promoted product. It is, therefore, worthwhile to know how to obtain it.
How to Get the Amazon's Choice Badge
1. Targeted SEO Content
Whereas the Best Seller bagged is awarded to the highest selling products, earning the Amazon's Choice Badge is based on keywords and SEO.
If you want to be "Amazon's choice" for a certain keyword, your product must be strongly associated with that keyword.
To get the badge, research which keywords would be appropriate for your listing. Then, include the most search-relevant keywords in the title, backend, and bullet points.
You should also integrate product features as longtail keywords to make your item more relevant for specific search queries.
A more precise product description ensures that shoppers will come across your product when typing in a keyword. This will get you better chances to earn the Amazon's Choice badge.
2. Competitive Pricing
The Amazon's Choice Badge slogan recommends "highly rated and well-priced products." It's difficult to set a 'competitive price' because prices change all the time, of course. But, there are some tips to remain ahead of the curve.
Keep an eye on your benchmark competitors to come up with a price estimate. Also, keep a note of holiday sales to adjust accordingly.
3. Availability and Fast Delivery
Amazon's Choice items are usually qualified for Prime shipping. This means you need to have products in stock and ready to ship.
You should consider joining the Fulfillment by Amazon (FBA) service to optimize shipping and delivery. FBA frees you from renting storage and hassling with shipment complexities.
You will only have to create your product listings, prepare your products, and ship them to an Amazon fulfillment center. From then on, Amazon will pick, pack, and ship your items.
4. Positive User Reviews
Let customers show Amazon you're worthy of the badge. Positive reviews show both amazon and new buyers you deliver
Great products at fair prices
Low shipping rates
Immediate customer support
Always encourage buyers for feedback on your products. And go the extra mile to change negative reviews into positive ones.
5. High Star Ratings
You need at least a 4-star ranking to get the Amazon's Choice badge. If your metrics are on the low end, you won't get a badge until you bring them back up.
Boost your product rating using all the previous steps. Product quality, effective review management, low return rates, and product content are all crucial to be Amazon's Choice.
Prime Badge – Products Eligible for Amazon Prime Service
Amazon Prime has over 112 million members, including 51.3% of US households. Prime products receive a higher ranking in search because members shop more frequently.
Many Amazon Prime members will only purchase items that bear the Prime badge. After all, the blue badge denotes trust to customers.
How to Get the Amazon's Prime Badge
1. Fulfillment by Amazon (FBA)
As we said earlier, FBA guarantees all your products will be Prime-eligible. You will also get better ratings because of Amazon's guarantee.
FBA is also a better option if you anticipate many sales. Plus, it simplifies shipping and cuts down on fees and delivery time.
2. Amazon Seller Fulfilled Prime (SFP)
Amazon Seller Fulfilled Prime (SFP) lets you handle your fulfillment and shipping but still get the Prime badge on their products.
However, SFP requires sellers to have a track record (99%) of distributing their products on time. Plus, the cancellation rate must be less than 1%.
As an SFP seller, Amazon must be fully convinced that you can give fantastic customer service and fulfill your orders fast and efficiently to reward you with the Prime badge.
3. Vendor Central
Amazon vendors sell to Amazon as wholesaler suppliers. It is an invitation-only program for established brands and manufacturers.
Vendors earn many advantages from amazon:
All products sold by Amazon will have the prime badge.
Amazon handles storage, shipping, customer service, and returns.
Listings are labeled "Ships from and sold by Amazon," which boosts customer trust.
Final Thoughts
Gaining Amazon's Prime badge will increase customer conversions and sales on Amazon. The blue label is also a way to get both the Amazon's Choice and Best Seller badges.
Earning these labels should be one of your main goals for selling on Amazon. Take care of product quality, effective review management, low return rates, and SEO content to be Amazon's Choice. The more effort you put into earning an Amazon badge, the more you can sell.
Plus, customers can find cheap, reliable products, and you will have more incentive to lower costs and increase customer satisfaction.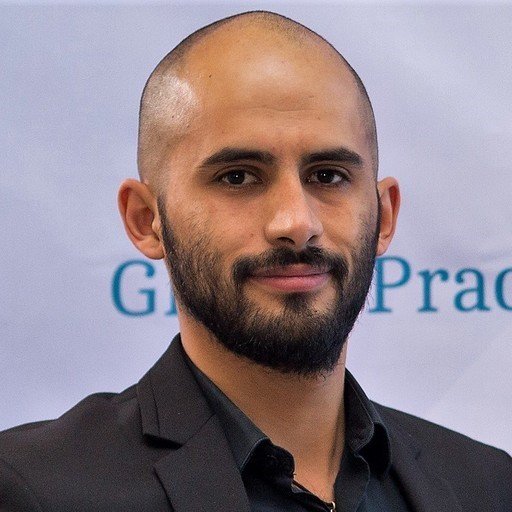 Esteban is an SEO copywriter at AMZ Advisers, with several years of digital marketing and e-commerce. Esteban and the AMZ Advisers team have achieved incredible growth on the Amazon platform for their clients by optimizing and managing their accounts and creating in-depth content marketing strategies.