What is the best budget desktop computer of the year? Having a reliable computer is important for business and non-business uses. From managing daily tasks to handling complex projects to gaming and entertainment, a powerful and efficient computer can make all the difference.
But with countless available options, choosing the best computer to suit your needs can be overwhelming. So we have reviewed several computers and selected the best budget computers to buy this year.
Best Budget Desktop Computer For Business
Brand and Model: MSI PRO DP21 (MFF) 12M-407US
Specifications:
Processor: Intel Core i3-12100 (4-core)
RAM: 8GB DDR4
Storage: 250GB M.2 NVMe SSD
Graphics: Integrated Intel UHD 730
Operating System: Windows 11 Home
Connectivity: Wi-Fi 6, USB 3.2 Gen 2 Type-C and Type-A, TPM, VESA-mount support
Key Features:
An affordable and compact 2.3-liter form factor for space-saving convenience
Intel Core i3 processor for reliable performance
4K UHD display support for high-quality visuals
TPM design for enhanced data security and encryption
Wi-Fi 6 for fast and secure wireless connectivity
Easy access and upgradability to keep the system current
Description:
The MSI PRO DP21 (MFF) 12M-407US is an affordable and compact business computer designed for reliable performance without breaking the bank. With its fast processor and ample RAM, this desktop offers a smooth computing experience for everyday tasks.
Easily accessible and upgradeable components allow you to keep the system up-to-date with the latest hardware. In addition, standard VESA-mount support enables you to save space by mounting the computer.
Your data is also protected since the MSI PRO DP21 has a TPM design that secures confidential data using encryption keys.
Best Budget Desktop Computer For Entertainment and Productivity
Brand or Model: Acer TC-1760-EA93 Tower
Specifications:
Processor: Intel Core i7-12700 (12-core, up to 4.9 GHz)
RAM: 32GB DDR4 3200MHz
Storage: 512GB M.2 PCIe SSD and 1TB 7200RPM SATA HDD
Graphics: Integrated Intel UHD Graphics 770
Operating System: Windows 11 Pro
Connectivity: Wi-Fi 6 AX201, Bluetooth 5.2, DVD-RW
Key Features:
12th Generation Intel Core i7 processor for enhanced productivity and entertainment
32GB DDR4 RAM and dual storage options (512GB SSD and 1TB HDD) for optimal performance and capacity
8X DVD-Writer Double-Layer Drive for versatile media compatibility
Intel Wi-Fi 6 and Bluetooth 5.2 for high-speed wireless connectivity
Pre-installed Windows 11 Pro operating system for advanced productivity features
Description:
The Acer TC-1760-EA93 Tower is a computer tower designed to deliver exceptional entertainment and productivity performance. In other words, you can use it for work and entertainment purposes.
This PC is built to handle demanding tasks and applications with ease. It offers fast performance and ample storage capacity. Pre-installed with Windows 11 Pro, you can enjoy advanced productivity features to help you get more done in less time.
Best Budget Desktop Computer For High-Performance – Mini PC
Brand or Model: MSECORE Fanless Mini PC
Specifications:
Processor: Intel Core i7-1165G7 (4-core, 2.8 GHz base frequency, up to 4.7 GHz with Intel Turbo Boost Technology)
RAM: 32GB DDR4
Storage: 1TB NVMe SSD
Graphics: Integrated Intel Iris Xe Graphics
Operating System: Windows 11 Pro
Connectivity: Wi-Fi 6, Bluetooth 5.1, USB 2.0, USB 3.0, HDMI, DisplayPort, Ethernet
Key Features:
Compact and fanless design for silent operation
High-performance Intel Core i7 processor and 32GB RAM for demanding tasks
Dual 4K display output (HDMI and DisplayPort) for enhanced productivity
Abundant connectivity options, including Wi-Fi 6 and Bluetooth 5.1
Pre-installed Windows 11 Pro with support for Linux/Ubuntu operating system
Description:
The MSECORE Fanless Mini PC is a powerful and versatile desktop computer designed to meet most needs, including office, learning, and home entertainment. The fanless design ensures silent operation and longer service life by preventing dust from entering the computer.
Its compact, space-saving design makes it perfect for any environment, including harsh conditions. As noted earlier, it offers abundant connectivity options, including Wi-Fi 6, Bluetooth 5.1, Gigabit LAN, and multiple USB ports. Dual 4K display output (HDMI and DisplayPort) provides enhanced productivity and entertainment possibilities. In addition, the MSECORE Fanless Mini PC can be mounted behind a monitor using a standard VESA mount to save even more space.
Best Budget Desktop Computer For Gaming
Brand and Model: HP Pavilion Gaming Desktop (HP-TG01)
Specifications:
Processor: Intel Core i5-10400F (10th Generation)
RAM: 8GB DDR4
Storage: 256GB PCIe NVMe SSD
Graphics: NVIDIA GeForce GTX 1650 Super (4GB GDDR6)
Operating System: Windows 11 Home
Connectivity: Wi-Fi 5, Bluetooth 4.2, USB Type-A and Type-C, Headphone/Microphone combo, 5.1 surround sound
Key Features:
Compact tower design with customizable LED lights and system optimization through OMEN Command Center
10th Generation Intel Core i5 processor for powerful gaming performance
NVIDIA GeForce GTX 1650 Super graphics with 4K support and real-time ray tracing capabilities
8GB DDR4 RAM for smooth multitasking and gaming performance
Dual display support with versatile connectivity options, including Wi-Fi 5 and Bluetooth 4.2
Description:
The HP Pavilion Gaming Desktop is a compact, affordable gaming PC that delivers outstanding performance and immersive multimedia entertainment.
Powered by 10th-generation hardware, this sleek tower offers phenomenal visuals for an enhanced gaming experience. This budget PC is also perfect for use cases beyond gaming.
Key Features to Look for in a Budget Desktop Computer
When selecting a budget computer, the essential factors are performance, storage, connectivity, operating system, form factor, and warranty.
Your computer should be able to last for many years even though you're staying on the affordable side. A good measure is 5 to 10 years of use, depending on how you treat it.
Performance
Here are the factors that affect a computer's performance.
Processor
The CPU (Central Processing Unit) is the computer's brain and significantly impacts overall performance. It is responsible for executing instructions and carrying out computational tasks. As such, selecting a processor that meets your workload requirements is crucial.
The two major brands to consider are Intel and AMD, each offering a range of processors with varying performance capabilities.
When choosing a processor, consider the number of cores and clock speed. More cores allow for better multitasking, while a higher clock speed ensures faster processing of tasks.
For most office work, a quad-core processor is sufficient. However, for more demanding tasks such as video editing or 3D rendering, a processor with more cores and a higher clock speed is recommended.
RAM
Random Access Memory (RAM) is another critical component affecting performance. RAM is the temporary storage a computer uses to hold data needed for processing. Having sufficient RAM enables your computer to run multiple applications simultaneously without slowing down.
8GB DDR3 or 4GB DDR4 RAM is usually adequate for basic office tasks. However, we recommend 16GB DDR3 or more for more intensive tasks or heavy multitasking. DDR stands for Double Data Rate, a memory technology used in computer RAM that enables faster data transfer rates.
It transfers data on the clock signal's rising and falling edges. That means the memory can effectively perform two data transfers per clock cycle, doubling the overall throughput compared to the older Single Data Rate (SDR) memory.
Faster data transfer rates in RAM improve overall system performance, allowing the processor to access and process data more quickly. Since the introduction of DDR, there have been several generations of DDR memory; each offering increased data transfer rates and other improvements:
DDR (DDR1): The first generation of DDR memory, offering transfer rates of up to 200 MHz.
DDR2: DDR2 memory improved upon DDR1 by doubling the internal data rate, allowing higher transfer rates (up to 533 MHz) and improved power efficiency.
DDR3: DDR3 memory further increased the transfer rate (up to 2133 MHz) and reduced power consumption compared to DDR2.
DDR4: The current mainstream memory standard, DDR4, offers even higher transfer rates (up to 3200 MHz or more) and improved power efficiency compared to DDR3.
DDR5: The latest generation of DDR memory, offering transfer rates of up to 8400 MHz and improved power efficiency compared to DDR4.
Graphics
The graphics processing unit (GPU) renders images, animations, and videos on your computer. An integrated GPU (found within the CPU) is sufficient for most office tasks.
However, a dedicated graphics card with higher processing power may be necessary if your requirement involves graphics-intensive tasks like video editing, graphic design, or 3D modeling. NVIDIA and AMD are the leading manufacturers of dedicated GPUs.
Storage
The factors that affect storage include the following.
SSD vs. HDD
Storage is essential for saving files, documents, and applications on your computer. There are two main types of storage: Solid State Drives (SSDs) & Hard Disk Drives (HDDs).
SSDs are faster and more reliable, plus they consume less power than HDDs. These drives use flash memory, allowing quicker access to your data and shorter boot times.
Although SSDs are more expensive per gigabyte, their speed and reliability make them the preferred choice for business computers.
However, HDDs use spinning disks to read and write data, making them slower and more prone to mechanical failure. But they are more affordable.
Capacity
The storage capacity you need depends on the type and volume of data you deal with daily.
A 256GB or 512GB SSD is sufficient for most office tasks. However, if you work with large files or require extensive storage for documents, media, or applications, you may need a larger capacity drive or multiple drives.
Also, remember that external storage solutions, such as cloud storage or external hard drives, can supplement your computer's internal storage.
Connectivity and Ports
Here's what you need to know about connectivity ports.
USB Ports
USB (Universal Serial Bus) ports are essential for connecting peripherals such as keyboards, mice, printers, and external storage devices. So ensure your chosen computer has enough USB ports to accommodate your needs.
Additionally, consider the USB port types available, such as USB-A, USB-C, or Thunderbolt 3/4. USB-C and Thunderbolt ports provide faster data transfer speeds and can support multiple functionalities, such as charging, video output, and connecting to docking stations.
HDMI/DisplayPort
HDMI (High-Definition Multimedia Interface) and DisplayPort are common video output interfaces that connect monitors or other display devices to your computer.
Depending on your display setup, you may require one or multiple HDMI or DisplayPort connections. Ensure that your chosen computer has the necessary ports for your display needs.
If required, some adapters can convert between HDMI and DisplayPort connections.
Ethernet
While Wi-Fi connectivity is common in modern computers, a wired ethernet connection can provide faster and more stable internet access.
An ethernet port is handy for people that require large file transfers or consistent network performance. So check if the computer you're considering has a built-in Ethernet port or if you need to use an adapter.
Wi-Fi and Bluetooth
Wireless connectivity options like Wi-Fi and Bluetooth are standard features in most computers. Wi-Fi allows wireless internet access, while Bluetooth enables wireless connections to peripherals such as keyboards, mice, and headphones.
Ensure your chosen computer supports the latest Wi-Fi and Bluetooth standards for the best performance and compatibility with your devices.
Operating System
Here are the most reliable computer operating systems.
Windows
Windows, developed by Microsoft, is the most popular operating system (OS) for computers due to its broad compatibility with various software and hardware.
Windows 10 is the most common version, while Windows 11 is the latest version offering new features, security improvements, and a redesigned interface.
Most business applications and productivity tools work seamlessly with Windows, making it a reliable choice for most needs.
macOS
macOS, developed by Apple, is the operating system used in Mac computers. MacOS is a popular choice for people in creative industries, such as graphic design, video editing, and music production. It's Known for its sleek design, user-friendly interface, and robust security features.
Mac computers offer excellent performance and build quality but are more expensive than their Windows counterparts. However, a Mac computer may be suitable if you rely on Apple-exclusive software or prefer the macOS ecosystem.
Linux
Linux is an open-source operating system known for its flexibility, customizability, and stability.
Linux distributions such as Ubuntu, Fedora, and Debian are popular choices for businesses that require more control over their operating system or have specific security requirements. In addition, Linux is generally less resource-intensive than Windows or macOS, making it suitable for older or less powerful hardware.
However, it may not be compatible with some proprietary software designed for Windows or macOS. So it's essential to ensure that Linux supports the applications you need.
Form Factor
Here's every main thing you should know about form factors.
Desktop
Desktop computers are typically more powerful and customizable than laptops or all-in-one computers. They offer better performance for the price and can be easily upgraded or repaired.
Desktops are ideal for people that require powerful workstations or multiple monitor setups. You can also get desktops in full, mid, small, ultra-small, and mini forms.
Laptop
Laptops offer portability and versatility, making them popular for people that work remotely or on the go.
Modern laptops have powerful processors, ample storage, and dedicated graphics cards, making them suitable for various tasks. In addition, laptops come in multiple sizes, from lightweight ultrabooks to powerful workstations.
Aside from other requirements, consider battery life, display quality, and keyboard comfort when choosing a laptop.
All-in-One
All-in-One (AIO) computers combine the components of a traditional desktop computer into the same unit as the display, resulting in a more compact and sleek design.
AIO computers suit businesses with limited space or those seeking a clutter-free workspace. They generally offer good performance and a large display but may be more challenging to upgrade or repair than a desktop computer.
When choosing an AIO, consider factors like the display size, performance, and the number of available ports.
Warranty and Support
A reliable warranty and comprehensive customer support are crucial when purchasing a computer. Good warranties can protect your investment by covering repairs or replacements in case of hardware failure or defects.
Most computer manufacturers offer a standard one-year warranty, but extended warranties or additional support packages may be available for purchase.
Warranty Coverage
Consider the length of the warranty, the scope of coverage (e.g., hardware defects, accidental damage, etc.), and whether it includes on-site support or requires you to send the device for repair. Also, check for any limitations or exclusions that may apply.
Customer Support
Effective customer support can save time and frustration when dealing with technical or hardware problems. So check the manufacturer's reputation for customer support and ensure they provide multiple support channels, such as phone, email, live chat, or online forums.
Additionally, consider the availability of support resources like user manuals, tutorials, and troubleshooting guides.
Extended Warranties and Service Plans
Depending on your business needs, consider purchasing an extended warranty or a service plan for additional peace of mind. These plans often provide longer coverage, more comprehensive support, and faster response times.
However, they often come at an additional cost, so carefully evaluate if the benefits outweigh the expense for your specific situation.
The Wrap Up
We hope you found what you're looking for in our Best Budget Desktop Computer Picks for this year. Each year's selection offers an impressive array of options that cater to various needs – whether you're looking for a robust business computer, a compact and affordable option, or a gaming rig that doesn't break the bank. This list is updated yearly.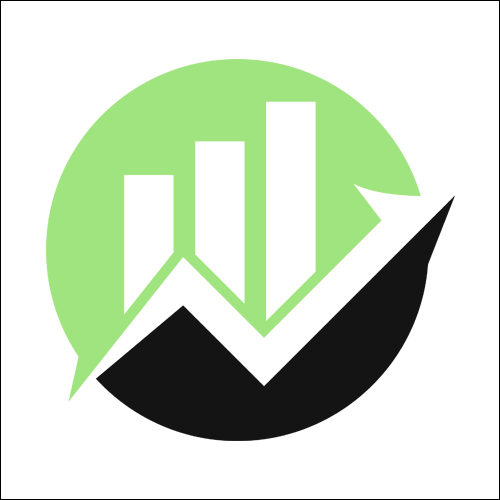 We empower people to succeed through information and essential services. Do you need help with something? Contact Us.