The Internet has become an integral part of our lives today. You can do almost everything online, from ordering a meal, shopping and even work. Each year, more people are learning how to make money online without paying anything or initial investments.
This is awesome news because the truth is that we can all use a little extra income. Also, you can earn good money working online than most of us know.
There are many things that you can do to earn dollars online and we're going to share some fun ways that you can start making some cash.
But wait…
Before we get to all that, let's break the myth.
That's right, you know, the misunderstanding that it's easy to make money online but that's not true. After all, easy things are often not worth doing.
Just like in the real world, earning online requires some work and dedication. Whether it's building your own online business, filling out surveys or creating a digital product, it all requires some work.
The best way to make money online is owning your own business!
So we'll cover this area first and discuss other possibilities. In almost all cases, a business will stand the test of time, while other means can be temporary.
Building an Online Business
If you want to make money online without paying anything, you're going to have to settle a lot. Online businesses require a website and when you're unwilling to pay money for it, you've got to deal with ads.
However, there's one thing that you shouldn't do and that is: Don't look for the quick buck!
If you're looking to make money fast, then maybe online entrepreneurship isn't for you. There are two main ingredients that are needed to ensure one's business success online.
These are:
You cannot build authority and an audience if you're just looking to make money quickly. This attitude increases the likelihood of failure because these things take determination and hard work.
So what should you do instead?
Your To-Do List Should Be As Follows:
Find your niche or what products/services you'll offer
Decide how you plan to add value to your services or products
Create a free website with Wix, WordPress or other free website builders
Add a blog for publishing content
Create an email list and integrate it into your website
Be honest with your customers, don't kill your morals for quick cash
Other Ways to Earn Money Online
Here are multiple ways that you can also work online.
Complete Online Surveys
Many companies do their market surveys and other forms of research online.
You can earn money by signing up to online survey companies. As new products continue to be developed, research companies are always recruiting new members to test products and provide feedback.
This is a great way to earn some real cash by doing this kind of job online. The advantage of online surveys is that it normally takes a short time to take a survey plus you can do it part-time.
You must be careful though, as you look for online survey companies.
You need to make sure that the company is legitimate. It's important that you do your research before you join any company.
For a list of trusted online survey companies, you can take a look at this list by Save The Student.
Start a Blog
Starting a blog is one of the best ways to make passive income online. You can start a blog on any topic that you're interested in and help people by providing great information.
With your blog, you may do any one of the following and more:
Sell goods or services
Earn a commission per sale through affiliate marketing
Offer educational materials for a price
Earn from the advertisements placed on your site
Decide what you want to do and go for it!
Sites like WordPress and Blogger will let you create free blogs but you'll probably need something with more control after you start making some money.
Write eBooks and Publish Them Online
Amazon and Kindle offer the opportunity to publish your eBook and earn money from its sales. If you want to, you can research topics that interest you and write a short eBook.
Publish your book and people may buy it, depending on how useful you make it. eBooks have a huge global market and if done correctly, you can make several thousands of dollars from your eBooks annually.
You may also want to create an audiobook from it and sell that on Audible.
Essentially, create value for people by writing informative eBooks on topics that interest them. I know, sounds easy, right?
In theory, it sounds easy but work is required on your part. If you're willing to work on your project, there's nothing that you can't do. These days, you can pay a company to write your books for you.
The critical part about creating an eBook is ensuring that there's a market for it.
Pro tip: Use Google trends to see how the topic is doing. Usually, if people are searching for it, there is a market for it!
Affiliate Marketing
Affiliate marketing is another lucrative way that you can earn money online. If you're on social media or have a website, you can use these platforms to attract visitors and earn a commission for each sale.
You have to sign up with an affiliate marketing network like ClickBank or ShareASale. Pick a few products to promote and share them on your website, as well as social media channels.
If someone follows your link and makes a purchase, you make a commission.
Become a Freelancer
A freelancer is a self-employed individual that offers services to businesses, other people and multiple clients at a time.
Freelance in the world wide web is not that different from being your own boss in the physical world. You'll need to put in the work necessary to build your reputation and perhaps, a portfolio.
You may use websites like Upwork to find work online.
How to Make #Money Online Without Paying Anything
Click To Tweet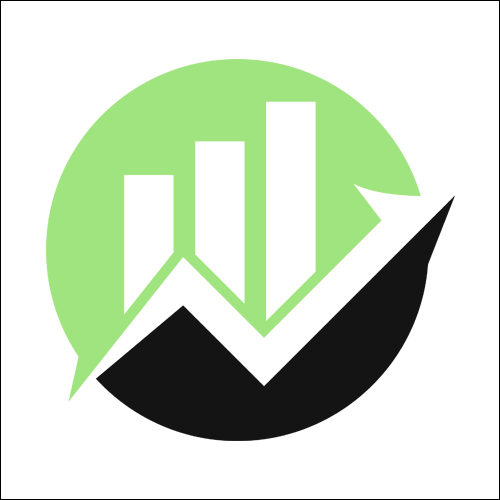 We empower people to succeed through information and essential services. Do you need help with something? Contact Us.