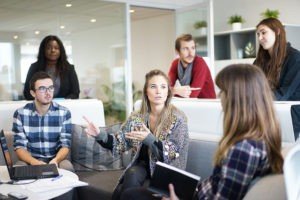 A large number of marketers in the B2B sector are moving their focus from outbound marketing (a traditional form of marketing) to inbound marketing. While both forms of marketing techniques are effective, opportunities to generate leads and conversions are more considerable in inbound marketing. This publication is intended as a guide to inbound marketing B2B.
Gone are the days when marketers would exhaust their resources and energy on sending direct mails, organizing trade shows, and cold calling potential customers. Inbound marketing B2B has made it easy to attract, convert, and retain clients, without straining the budget as much as its counterpart.
Let's look at the basics of inbound marketing for B2B companies and some strategies that can build a solid framework for generating leads and landing more conversions.
'1/3 of marketers think outbound #marketing tactics are overrated' | Source: Hubspot 2016
Click To Tweet
What is Inbound Marketing B2B?
Inbound marketing is a term that includes the techniques and strategies used by a business to pull prospects and eventually paying customers to the business. The customer here is another business that may be interested in buying your product or service but is not yet familiar with your business.
In contrast to outbound marketing, which is a traditional push marketing strategy, inbound marketing for B2B revolves around engaging with prospects using online marketing tools. Blogging, search engine optimization (SEO), social media marketing, and content marketing are all considered essential to the modern concept of inbound marketing.
So how do you ensure that businesses cannot only discover your offerings but are also likely to convert?
That's where the funnel comes in, keep reading…
The Inbound Marketing Funnel
The concept of inbound marketing B2B funnel is the same as traditional funnels. You have a large pool of visitors or people that have visited your website in the past, which may later turn to a small number of customers. Note that a small number of customers is relative to the size of the pool. While you may have thousands of business clients, the number will still be small compared to the total number of prospects.
For example, if you have 5000 people on your mailing list, then we can expect that 1% – 15% (50-750) of them may become your customers. A lot will depend on how you treat your mailing list.
There are four stages to the inbound marketing funnel, let's take a look at them.
1 – Attract
This is the discovery stage, where businesses are just getting to know what you do and what you offer. Your website pages, social media accounts, and other forms of online presence should be geared towards convincing these "strangers" to become regular visitors.
2 – Convert
This is the conversion stage. By now, uninterested prospects would have found their way out of your funnel, and the remaining ones may be willing to become paying customers. Quality landing pages, well-placed opt-in forms and strong calls to action (CTA) are all very important in getting a prospect to convert into a lead.
3 – Close
By now, you have a good collection of leads from the conversion stage. Now you need to use smart tools and smart content to transform your leads into customers. One way to do this is to use email to send targeted content to your leads. These emails may serve as a way to further educate them about your product or an attractive offer to buy.
You may also use a customer relationship management (CRM) tool to keep track of customer details such as behaviors, purchase history, and interests. With this information, you can easily customize content for each lead.
4 – Delight
The cycle doesn't stop once the prospect becomes a customer. In the B2B market, retention and brand advocacy is essential to ensuring continuity in revenues. Good CRM, effective email campaigns, and referral programs can help you get more prospects from your customer's network. You can also upsell your existing customers at this stage.
What Constitutes as Inbound Marketing for B2B?
As mentioned earlier, inbound marketing is a pull strategy, which means that your goal is to get discovered by prospects. Today, content and social media marketing are the two most popular ways of getting discovered. However, in the B2B market, both content and social media work differently as compared to B2C.
For a B2C company, the focus of content marketing efforts revolves around blogging, vlogging (video blogging), and producing visual content. It's more about starting a conversation or keeping an existing online relationship alive. In the B2B market, however, your business must also focus on building authority through white papers, research papers, case studies, and more.
Social media for B2B is also different. Where a B2C company will focus on getting more likes, shares, and comments on Facebook, Twitter, Instagram, and others, a B2B company's focus will be more on networking.
A lifestyle blogger doesn't necessarily have to invest resources on LinkedIn. On the other hand, a corporate IT solutions provider will definitely connect with more potential clients by posting regularly on the same platform. That said, every B2B organization is different, so it only makes sense to try and test different social media platforms and see which ones work best for you.
As your #customers change, so should you
Click To Tweet
Marketing is evolving at a rapid pace and inbound marketing for B2B is only going to grow in importance. For the prospect, it provides value. For your business, it offers a great opportunity to get discovered without using intrusive means of advertising, as evident in outbound marketing. As long as you provide value and deliver on your promises, it won't take long for your website visitors to become loyal customers. "Useful", you may want to remember this word every time that you decide to create content for your visitors.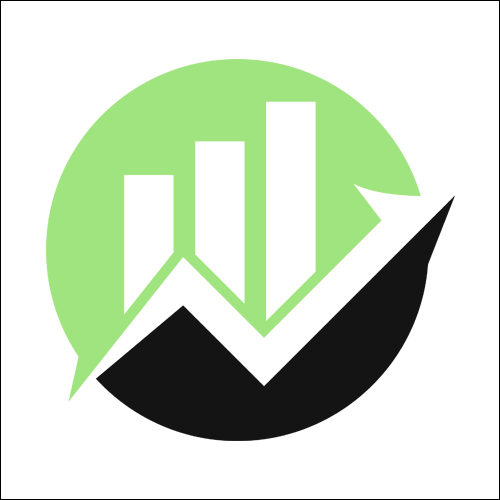 We empower people to succeed through information and essential services. Do you need help with something? Contact Us.