WordPress review highlights!
Manage your website from anywhere with any Internet-enabled device.
No programming knowledge is required to use the platform.
SEO-optimized right out the gate for higher search engine rankings.
Simpler to use when compared to other CMS platforms.
Website builder and web hosting bundled together.
Extend the capabilities of your website with ease.
Overview of WordPress
WordPress, the world's most widely used CMS (content management system) platform, needs no introduction. Around one-third of the Internet is powered by this user-friendly website building tool. In general, the term WordPress usually refers to the self-hosted website builder suite (WordPress.org). However, the blogging platform – WordPress.com – isn't too far behind in terms of popularity.
The platform powers nearly 30 million blogs. This should give a fair picture of its overwhelming demand among bloggers.
In this WordPress review, we've put the platform through its paces with detailed insight on key features, pricing plans, advantages, and drawbacks. If you're looking to create a new blog or website, then go through this review and find out if WordPress is the right choice.
Plans and Pricing
The first thing that people look for in a product is the price tag. Value for money is an important factor in every purchase decision.
Fortunately for those on a shoestring budget, WordPress does offer a free plan. Besides that, there are four more paid plans, which are priced quite reasonably. Let's take a look at the different pricing structures:
Free Plan
We all love freebies, right? Well, WordPress offers you the chance to get off the mark without any investment. Just choose a domain name of your choice, select a free theme, add content and publish your free website in minutes. Do all this without spending a dime!
And there are plenty of features bundled into this free plan. You get free hosting, unlimited bandwidth, 3 GB storage space, access to thousands of free themes/plugins, and WordPress' famed community support.
Personal Plan ($6 per Month)
If you're looking for a little more than what the free plan offers, take a look at the Personal plan. Here, you get some additional features like custom domain name, domain email, live chat support and freedom from any default WordPress ads.
Premium Plan ($10 per Month)
The premium plan provides you with a range of other features. You get an access to premium themes/plugins, along with 13 GB storage space. What's more, you can also customize the platform at an advanced level.
Premium plan also provides you with payment integration, VideoPress support, and an option to monetize your website.
Business Plan ($33 per Month)
You can unlock all available features with the Business Plan. Unlimited storage space, integrated SEO tools, access to any theme/plugin and priority live chat support are included within this package.
ECommerce Plan ($59 per Month)
If you're planning to launch an online store that sells physical products, the eCommerce Plan is the one to go for. It will give you a complete eCommerce suite for building your online shopping website. Some features of this plan include product catalogs, shopping cart, integration with shipping carriers, payment options and more.
Features and Functionality
In this WordPress review, we took a look at some of its key features and WordPress is stacked with rich functionalities.
Easy-to-Use
The thing that newbies love the most about WordPress is how easy it is to use. Everything is thoroughly organized, right from the registration process to go live. You will find it a breeze to create your first website through WordPress even if you have no prior experience.
It's Free to Use
The basic plan is absolutely free. You need not invest a single penny from your pocket to launch a blog or website.
No Need for a Hosting Provider
WordPress isn't just a website builder but it also serves as a hosting platform. Your databases and files are hosted on the WordPress server itself. So there's no need to look for a separate hosting provider.
Access to Theme/Plugin Repository
Being a community-driven initiative, you will find the platform filled with thousands of free themes/designs and useful plugins. There is no coding required. Just choose a theme of your choice and get busy with publishing!
Monetization Options Available
Looking to monetize your website? Choose either the Premium or Business plans, and start earning from CPC/CPM advertisements.
Scalability
WordPress offers robust scalability. You can start with the free plan and gradually move up the ladder if the situation demands. If your blog becomes a hit, you can choose to upgrade your plan at any time.
Security
The platform offers best-in-class security to prevent malicious web-based vulnerabilities like a virus, Trojan, malware, etc. All WordPress websites are encrypted with Secure Socket Layer (SSL) certificate. They also use firewall protection and network monitoring – keeping your site secure from various types of threats.
Other Features include analytics, archives, social media integration, RSS feed, SEO integration, backup and restore among others.
Concluding Our WordPress Review
WordPress can be the ideal platform for a complete layman who's just starting out. It's extremely easy to use, yet surprisingly rich in features. The availability of a free plan makes it ideal for launching an online presence without spending a single penny to start. Also, it's the world's most popular open source content management system for a reason. So it's worth exploring.
WordPress
Pros
Easy to set up and manage, even if you have no technical skills.
No coding required as you have access to many themes/plugins.
Sensible pricing and offers a free plan.
Packed with an abundance of features.
Access to community support to help you fix things on your own. Live chat and priority support available with paid plans.
Cons
No direct access to sensitive databases, or files for editing.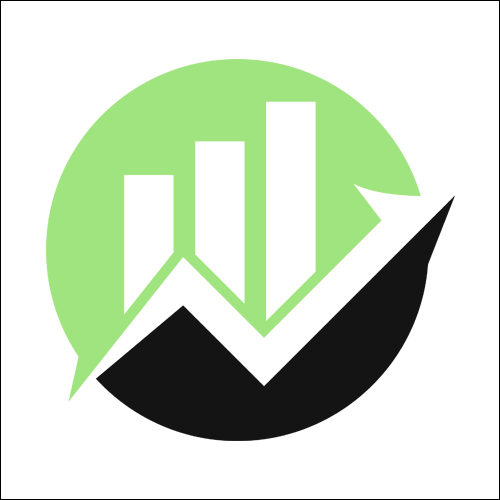 We empower people to succeed through information and essential services. Do you need help with something? Contact Us.