WordPress is the most popular content management system (CMS) out there. It's got many frameworks and customization features that give bloggers or businesses the kind of flexibility they need. Genesis is a really popular framework among web designers, bloggers, and entrepreneurs alike. Today we'll share the best Genesis WordPress child themes to use in 2020 and beyond.
Worth noting before we go through the list is that Genesis is well-suited for both tech-savvy and non-tech-savvy people. The Genesis framework is built to offer simplicity, elegance, functionality, and flexibility without the need for programming knowledge. Yet, all the capabilities you'd expect from a framework are in there plus a clean code/engine to power your site.
Be it for an educational blog, an e-commerce site, a news site or other, the following mobile-responsive Genesis WordPress child themes are highly customizable.
1. Wellness Pro Theme
The Wellness Pro Theme is a cool theme that's geared towards health businesses.
Maybe you want to start a business or blog in the health niche. Whatever it is, you should consider the Wellness Pro Theme. It's uniquely crafted to portray the look and feel expected from a website in the health industry.
This theme is very customizable, making it easy to set out in the way you want to connect with your audience. The theme is also eCommerce compatible. Plus it comes pre-styled for WooCommerce and BigCommerce integrations so you can easily set up an online store.
Wellness Pro offers a holistic solution for any WordPress-powered website.
2. Gallery Pro Theme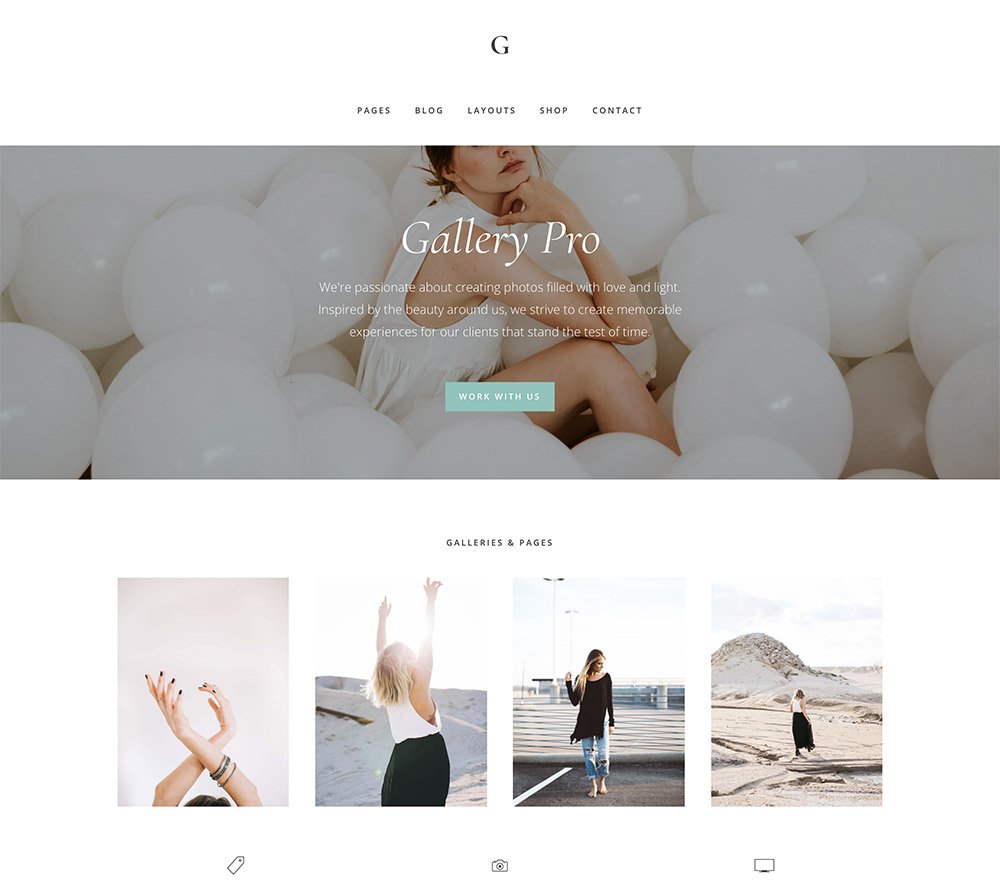 The Gallery Pro Theme is a minimalistic, classy, and simple child theme.
Full of light and ambiance, it's a welcoming sight for any art or photography collection. This theme offers plenty of customization options and enables a truly exceptional experience with remarkable features.
Gallery Pro lets you showcase your beautiful pictures, design work, or other creatives to the world intuitively.
3. Agency Pro Theme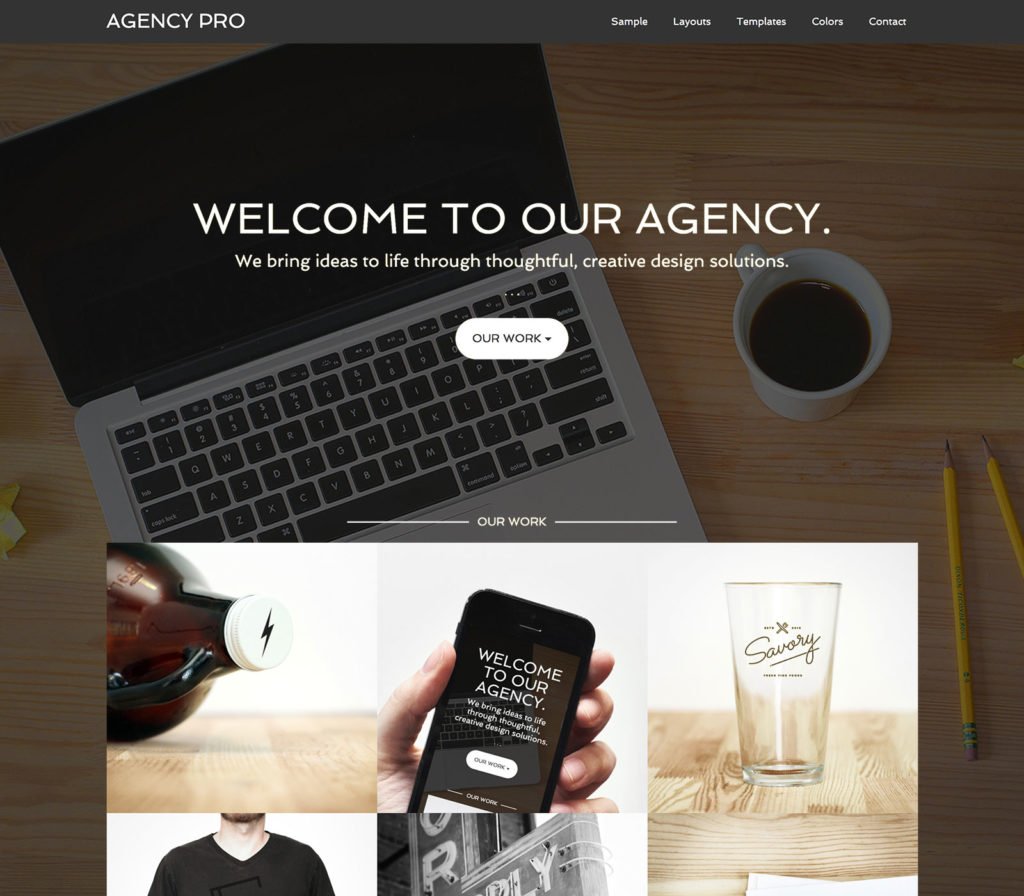 As an agency (e.g. marketing, social, PR), nothing is more important than a website that brings out the best in what you do. The Agency Pro Genesis WordPress child theme will practically impress every member of your target audience. This design is nothing short of stunning.
Even for an established marketing agency, building a website from scratch takes tons of time. But you can save time and/or money by using this theme since practically everything about it is customizable. And you get to show off your work with authority, which builds trust.
Start showcasing the exceptional professional services your business offers with Agency Pro.
4. Enterprise Pro Theme
Enterprise Pro offers great functionality. And starting a professional website for your business shouldn't be a big deal with this layout. It's well-suited for almost any industry.
The design is approachable, clean, and bold without being risky. Like the other WordPress themes on this list, it's fully customizable and mobile responsive.
5. Lifestyle Pro Theme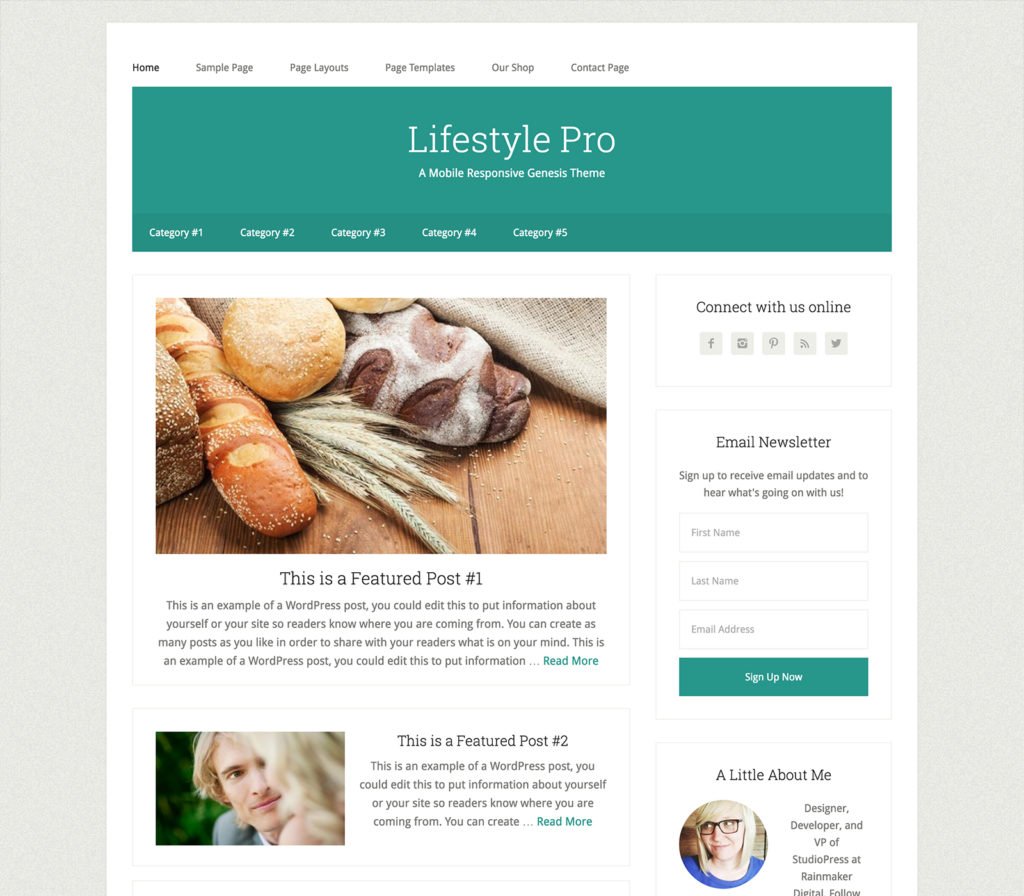 Here's another one in the line of cool and awesome themes from StudioPress. The Lifestyle Pro theme is somewhat in between the lifestyle and wellbeing niches. Though it can be used for both.
If you want something versatile, this theme can be used for other niches too because of its tone down and simple, yet stylish design. For example, it can work for an exciting magazine website, a travel blog, or even a news publication. Just use its built-in theme customization options to get going.
6. Magazine Pro Theme
Get your brand out there with this amazing and beautifully crafted theme – The Magazine Pro. It gets you the feel and looks of a Vogue-like magazine. This highly versatile theme is great for practically any kind of media outlet.
To top it all, it is Gutenberg optimized (latest WordPress Editor). That means you can easily create complex pages or posts without the need for custom HTML. This lets you get a lot done in less time and increased productivity leads to more revenue.
7. News Pro Theme
The News Pro Theme is a cool theme for publishers. Serve news intuitively and refreshingly to impress your audience. With this theme, the top of your website gets two prominent navigation menus. Plus it comes with six different layout styles, which gives you ample options. Just pick out the best one for your needs.
8. Corporate Pro Theme
Are you a corporation in need of a website? Maybe you're an online freelancer that's looking for a good theme to showcase your work. No matter the professional need, you will most likely be pleased with the Corporate Pro Genesis WordPress child theme.
This theme is full of quality features like multiple layout options, background image rotation, and much more. You'll find it easy to use plus it's lightweight and compatible with many complex WordPress plugins like BuddyPress.
9. Essence Pro Theme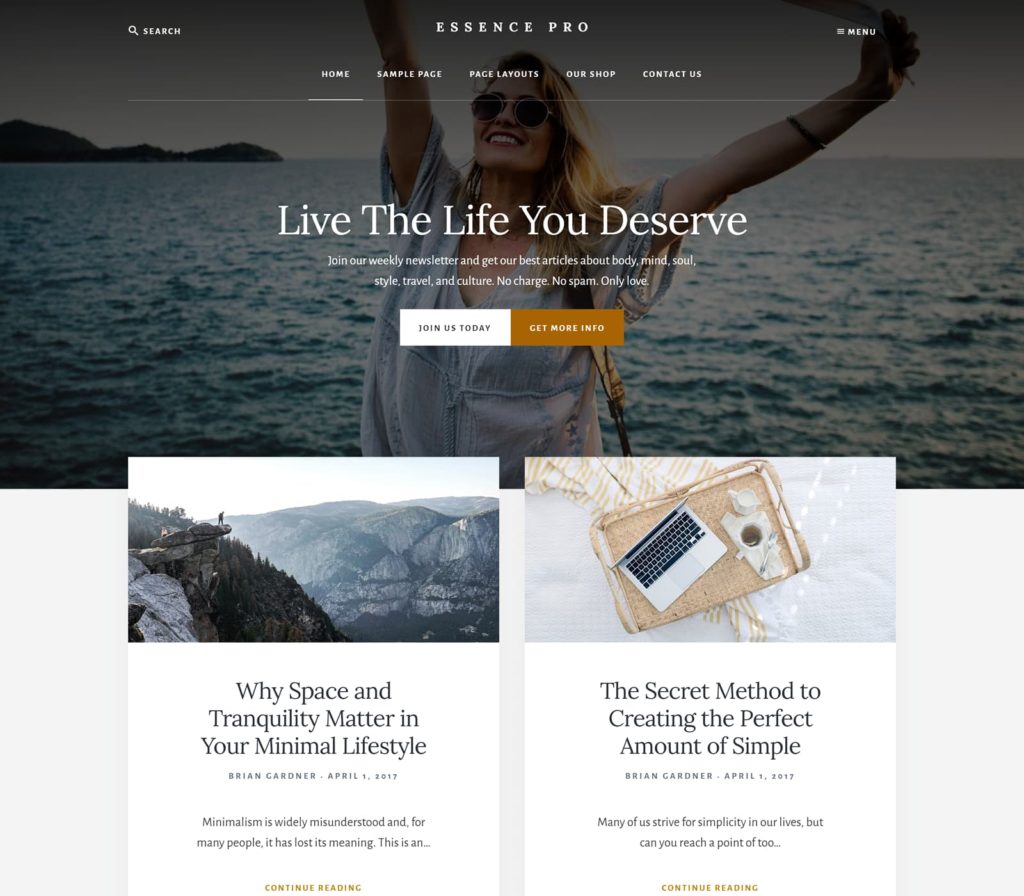 Essence Pro is a nice Genesis theme that's suitable for sites in the health, general wellbeing, and lifestyle niches. The aesthetically pleasing and stunning look of this theme makes it very appealing. Plus the default homepage has a full-width image style that pops.
To help you begin, the theme includes an automatic set up and import function. This will import and set up all of the demo content plus plugins to get you going.
10. Revolution Pro Theme
If you are a photographer or an artist that wants to showcase your talents, this is probably the theme for you – Revolution Pro. A minimalist layout design combined with some unique fonts makes this theme a truly pleasing view. It also has Advanced Gutenberg support functionality, which makes for a great added benefit.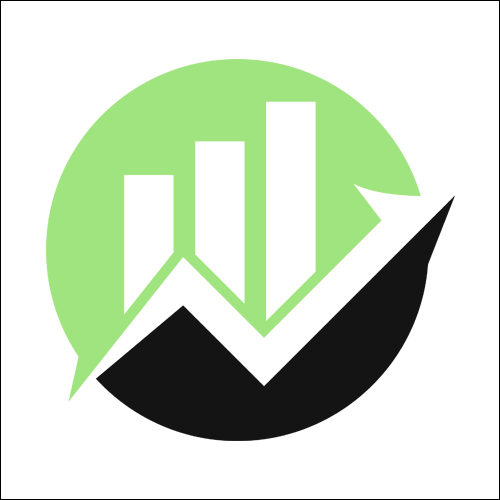 We empower people to succeed through information and essential services. Do you need help with something? Contact Us.